China

This essay examines recent developments suggesting that China's post-1978 reform era has ended and assesses...
Essay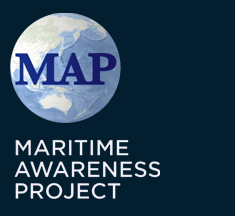 NBR's Maritime Awareness Project (MAP) combines interactive mapping technology with rigorous analyses from the world's leading maritime experts to serve as the authoritative resource on maritime issues.
Maritime Issues
NATIONAL ASIA RESEARCH FELLOWSHIP
Application deadline: December 31, 2018
The National Bureau of Asian Research (NBR) and the Institute for National Security Studies at the National Defense University (NDU) have partnered to organize the National Asia Research Program (NARP), a major nationwide research and conference program designed to reinvigorate and advance the policy-relevant study of contemporary Asia.
A major goal of the program is to encourage Asia specialists in the United States to engage in research and scholarship of direct relevance to policymakers.
National Asia Research Fellows—a group of 20 rising Asia scholars—will be selected through a competitive, nationwide process to contribute policy-relevant research on national security issues for a one-year term.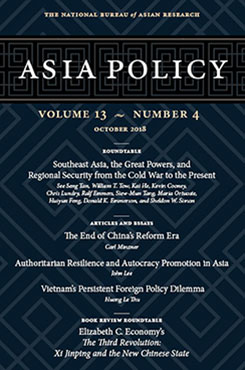 U.S. Defense Strategy
Podcast | Sep 27, 2018
U.S. Energy Policy
Podcast | Aug 2, 2018
North Korea
Podcast | Jun 21, 2018
Expert Spotlight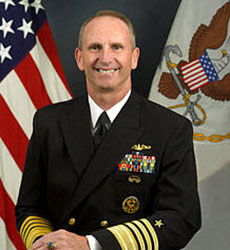 Admiral Jonathan W. Greenert
John M. Shalikashvili Chair in National Security Studies
Featured Books and Reports