HAPPY LUNAR NEW YEAR!
As the nation's Asia policy think tank, we envision a future that is free, open, secure, and prosperous for all.

In the Year of the Ox ahead, I wish you health, happiness, and prosperity.

NBR's Maritime Awareness Project (MAP) combines interactive mapping technology with rigorous analyses from the world's leading maritime experts to serve as the authoritative resource on maritime issues.
UNDERGRADUATE DIVERSITY FELLOWSHIP
Application Deadline: March 28, 2021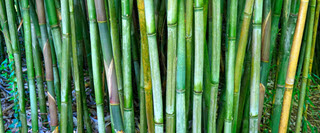 ---
The NBR Undergraduate Diversity Fellowship aims to extend educational, professional, and mentorship opportunities to Black and brown students who are interested in pursuing a career in the field of international affairs or Asia policy.
Maritime Security
In this episode of Asia Insight, M. Taylor Fravel, principal investigator of the Maritime Awareness...

Podcast

STR/AFP via Getty Images
China's Vision
Podcast | Dec 11, 2020
Energy Cooperation
Podcast | Sep 28, 2020
India's Foreign Policy
Podcast | Sep 12, 2020
Featured Books and Reports