With power, risk, and opportunity concentrating in Asia, we tackle those critical issues that America's leaders need to understand.
The National Bureau of Asian Research is an independent research institution based in Seattle and Washington, D.C. We bring world-class scholarship to bear on the evolving strategic environment in Asia through original, policy-relevant research, and we invest in our future by training the next generation of Asia specialists. Our research is conducted by a global network of specialists and tackles critical issues identified by stakeholders in anticipation of future challenges. The findings are a result of independent scholarship and do not reflect institutional perspectives. Our rigorous standards facilitate informed decision-making based on knowledge rather than ideology.
---
We are the nation's Asia policy think tank.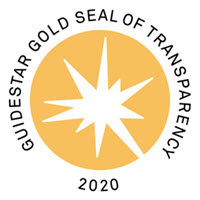 Give Online
Our Supporters
We rely on the generous contributions of individuals, corporations, foundations, government departments and agencies, and other institutions to help support our work. For three decades, this funding has allowed NBR to produce high-caliber, policy-relevant research on U.S. relations in the Asia-Pacific and gather top leaders from policy, industry, and academia for events throughout the world. See a list of our supporters here.

CHAIRMAN'S COUNCIL
The Chairman's Council is a forum for donors to engage with leaders on a substantive level in an exclusive, off-the-record context. Learn more.

PRESIDENT'S CIRCLE
The President's Circle is a forum for supporters to engage with NBR president Roy Kamphausen and leaders on U.S. affairs in Asia. Learn more.
More Ways to Give
More Ways to Give
AUTOMATIC CONTRIBUTIONS
In lieu of a one-time monetary donation, you may arrange to support NBR with a donation automatically on an annual, quarterly, monthly, or other specified basis. Please contact Institutional Development at +206.632.7370 to set up this process.
MATCHING GIFTS
Many companies will match charitable donations made by their employees. Your matched gift provides twice the amount of support to NBR. If your company matches gifts, simply fill out your company form and send it to NBR with your gift.
IN-KIND CONTRIBUTIONS
In-kind contributions are non-cash inputs that can be assigned a cash value for tax deduction purposes. It is possible to donate goods or services to NBR in the form of an in-kind donation. For example, individuals and corporations have donated software, legal counsel, office equipment, and other items or services to NBR.
DONATION OF SECURITIES
By donating securities to NBR, you may be able to avoid the capital gains tax on such a gift. For more information and instructions on donated shares, please contact Jennifer Li Dotson at +206.632.7370.
BEQUESTS AND OTHER PLANNED GIVING
Other giving possibilities to NBR include bequests through a will or estate, as well as annuities, deferred gift annuities, and trusts—most of which provide the donor with income for life, and may avoid capital gains taxes and reduce estate taxes. Please contact Jennifer Li Dotson at +206.632.7370 for more information about any of these options.
NAMED ENDOWMENTS
In addition to the general endowment fund, contributions may be made to any of NBR's three named endowments. For opportunities to create new endowments, please contact Institutional Development.
Slade Gorton International Policy Center

Richard Ellings and Marta Korduba Research Fellowship Program

John M. Shalikashvili Chair in National Security Studies Endowment

Kenneth B. and Anne H.H. Pyle Center for Northeast Asian Studies Endowment

OTHER GIVING OPPORTUNITIES
Jane T. Russell Award for Leadership and Service
We accept MasterCard, Visa, or American Express information by phone at 206.632.7370. Print our donation/pledge form and fax the form to Jennifer Li Dotson at 206.632.7487 or mail it with your check or money order made payable to NBR.
Financials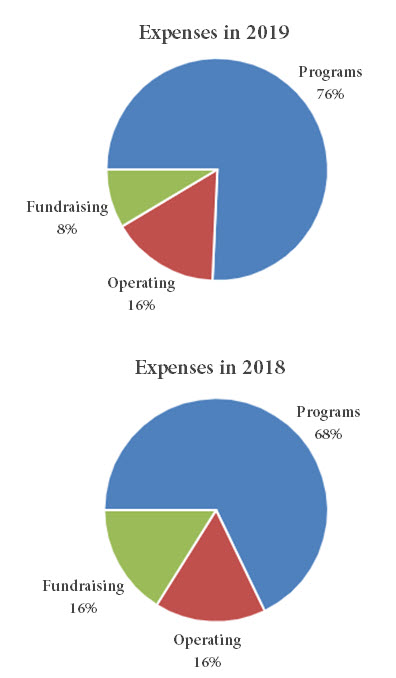 To remain accountable to its donors, NBR is audited annually by:
Moss Adams LLP
999 3rd Avenue, Suite 2800
Seattle, WA 98104-4019
The information shown is from the audited financial statements for January 1 to December 31, 2019.
More detailed financials are available through Guidestar.
---
Your contributions to The National Bureau of Asian Research are tax deductible to the extent permitted by law. NBR is a 501(c)(3) not-for-profit organization and is publicly supported as described in 509(a)(1) of the Internal Revenue Code. NBR's IRS identification number is 91-1444105.