The Chinese Language Fellowship Program (CLFP) is a nationwide initiative to support American PhD students with a fellowship of up to $50,000 so that they can devote one year to intensive Chinese language training at an institution of the fellow's choice, generally in China or Taiwan. The fellowship is designed to cover all tuition and other registration/visa fees related to a student's intensive Chinese language program, as well as to provide a generous stipend to cover living and travel costs. NBR's program team will work with fellowship recipients as they apply to their chosen language programs and will begin to disburse awards in August, with an expectation that awardees will travel to Asia during the mid- to late-summer in order to begin classes in September.
LANGUAGE SCHOOL SELECTION
Applicants will select and apply to their own preferred institution(s) for intensive language training as part of their fellowship applications, although the CLFP advisors and program team have developed a list of recommendations for Chinese language programs that have proven to be effective. Applicants are strongly encouraged to consult with their academic supervisors about programs that are considered reputable by their home universities. Preference will be given to programs in Taiwan and China, so that fellows are able to take full advantage of opportunities to immerse themselves in a Chinese language environment.
Recommended language programs and institutions include the following.
ONE-YEAR FELLOWSHIP AWARD
The amount of the fellowship award will be based on the tuition (and related registration) costs for a full academic year/nine-month program, plus a generous stipend to help cover living and travel costs.
COMPLETION OF DOCTORAL STUDIES
After returning from the year of language training, fellows will continue with their PhD program, completing all remaining core graduate coursework and required exams, while continuing to build their Chinese language skills and using Chinese language scholarship in their studies and doctoral research.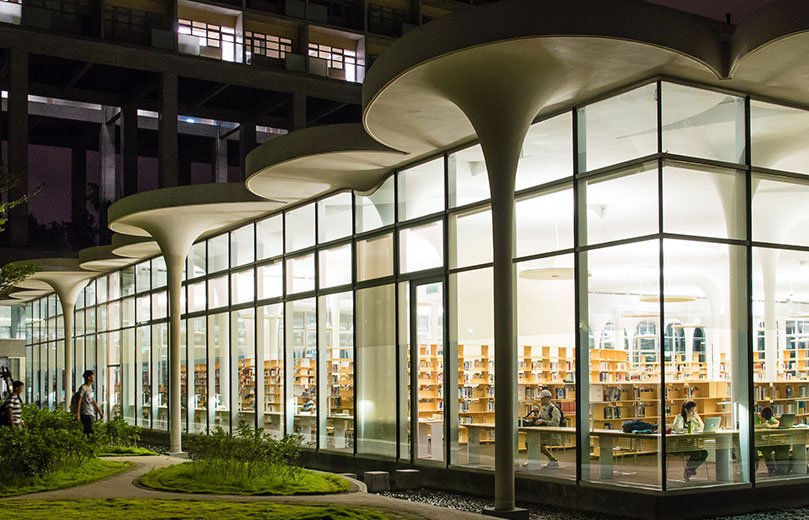 National Taiwan University campus