NBR and the independent Advisory Council are pleased to announce the 2019–20 CLFP Fellows. The six fellows will be devoting one year to intensive Chinese language training at an institution of their choice in China or Taiwan. After returning from the year of language training, these fellows will resume their PhD programs, while continuing to build their Chinese language skills and using Chinese language scholarship in their studies and doctoral research.
Wesley Hill
TULANE UNIVERSITY
Chinese Language Program: IUP Chinese Center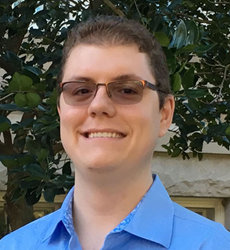 Wesley Hill is a PhD student in Political Development at Tulane University, where his research focuses on the many facets of Sino-African relations. Having received a BA in Political Science and History from the University of Nevada, Las Vegas as a double major with a focus on diplomatic history, Mr. Hill has opted to pursue a PhD and ultimately a policy-oriented career in order to contribute to understandings of Sino-African and Sino-U.S. relations. His dissertation aims to add nuance to discussions of Sino-African relations by utilizing Chinese sources and perspectives on the mechanisms of interaction between Chinese and African state actors.
Haemin Jee
STANFORD UNIVERSITY
Chinese Language Program: IUP Chinese Center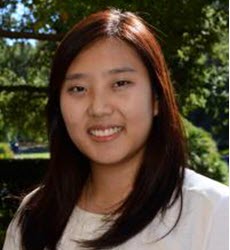 Haemin Jee is a PhD student in the Political Science Department at Stanford University. Her research interests lie in comparative politics, with a regional focus on China. She examines public opinion and political behavior, with an emphasis on how government policy can shape citizens' incentives and political opinion. Ms. Jee graduated from Harvard University with a BA in Political Science. Born in South Korea, she moved to the United States at the age of six. Outside of research, she enjoys reading novels and traveling.
Evan Jones
UNIVERSITY OF MARYLAND, COLLEGE PARK
Chinese Language Program: ICLP at National Taiwan University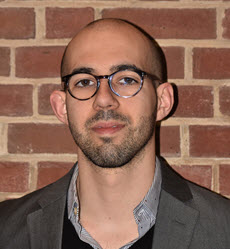 Evan Jones is a PhD student in Government and Politics at the University of Maryland, College Park. Before coming to Maryland, he earned a BA in International Relations and minored in Mandarin at Oakland University. A China scholar by training and a mathematician at heart, Mr. Jones combines qualitative and quantitative approaches to better understand the economic and media dimensions of China's influence and how individuals and governments react to the country's growing presence in their economies and politics. His previous work examined the bureaucratic politics of China's behavior in the South China Sea and has appeared in Foreign Policy Analysis and edited volumes. Mr. Jones has studied and conducted fieldwork in Nanjing, China. Beyond academics, he enjoys cooking, traveling, hiking the great outdoors, and playing guitar.
Dexter Lensing
GEORGIA STATE UNIVERSITY
Chinese Language Program: IUP Chinese Center (Fall 2019) and CET Harbin Program (Spring 2020)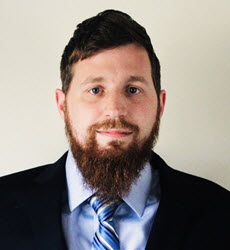 Dexter Lensing is a PhD student in Political Science at Georgia State University. He received his BA in Political Science from Boise State University, where he carried out research on Xi Jinping's consolidation of power. His current research interests include foreign NGOs (INGOs) that operate in China and China's civil-military relations under Xi. After graduate school, he plans to work in government.
Sarah Sklar
BOSTON UNIVERSITY
Chinese Language Program: IUP Chinese Center (Fall 2019) and Middlebury Kunming Program (Spring 2020)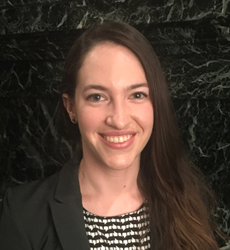 Sarah Sklar is a PhD student in Political Science at Boston University and a predoctoral research fellow at the Pardee School's Global Development Policy Center. She studies global development and international political economy, with a particular focus on politics and economics in China. Her dissertation research looks at local-central government relations in China and how they influence Belt and Road Initiative projects. Ms. Sklar also uses network analysis to examine global trade and financial networks and China's role within them. She received her BA in Development Studies from Brown University and worked in international education before attending graduate school.
Nelson Yang
UNIVERSITY OF TEXAS, AUSTIN
Chinese Language Program: ICLP at National Taiwan University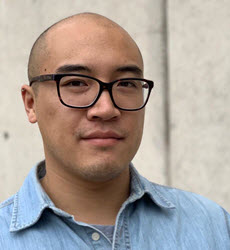 Nelson Yang is a PhD student in Anthropology at the University of Texas, Austin. His research focuses on subjectivity and desire transformed by data and finance technologies at the Hong Kong-Shenzhen border. He completed his MA in 2018, in which he focused on the transformations of sexual identity and labor mediated by mobile wallets. Prior to graduate school, Mr. Yang worked in public health and community organizing with Asian American, LGBTQ, and youth communities in Boston. He received his BA from Wesleyan University, where he majored in Anthropology and minored in Spanish. Other areas of intellectual interest include theory, pedagogy, and descriptive writing.