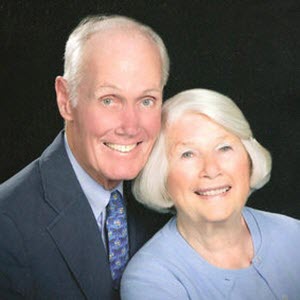 A scholarship fund has been established at the Slade Gorton Policy Center to honor the life of Sally Gorton, beloved wife of former U.S. Senator Slade Gorton. It is a fitting tribute to an accomplished woman whose career spanned newspaper reporting, journalism and, most importantly, being a wonderful wife, mother and grandmother. Sally enjoyed young people and loved to be around them. The Sally Gorton Leadership Award will support the Gorton Leaders Program and future student-focused programs. The Gorton Leaders Program is a six-month leadership development program for undergraduate and graduate that began in September 2013. The mission of the program is to enhance students' ability to make a positive global impact in their respective fields of study. The program focuses on leadership roundtables, mentorship and student-led policy events with a goal of inspiring the next generation of leaders. Mentoring young people is a core value of both Sally and Slade Gorton. Sally was a woman of dignity, love and faith who lived her values. The Global Leaders Program will focus on the values that her life espoused: hard work, public service, inspiration, integrity and leadership. At the conclusion of the program each year, one student will be selected from the group to receive the Sally Gorton Leadership Award. It will be presented to the student who best represents, and demonstrates, those values.
If you would like to make a donation, you can make your tax deductible gift online here or make your check payable to: The Gorton Center at NBR, One Union Square, 600 University Street, Suite 1012, Seattle, WA 98101, and designate the Sally Gorton Leadership Award on the memo line or in your donation letter.
---
Sally Gorton Scholarship and Leadership Award Winners
This year's Sally Gorton Leadership Award recipient, Hannah Reidel (Seattle University), will be participating in the North American Language and Culture Assistants Program through the Education Office of the Embassy of Spain where she will partner with elementary and secondary schools in Spain to bolster language programs and advance multicultural understanding through cultural exchanges.
Previous Sally Gorton Leadership Award Winners
2014 Sally Gorton Leadership Award – Sean V. O'Brien
2015 Sally Gorton Leadership Award – Ben Lee
2015 Sally Gorton Leadership Award – Sarah McPhee
2016 Sally Gorton Leadership Award – Francis Wilson
2017 Sally Gorton Leadership Award – Elena Swartz
2018 Sally Gorton Leadership Award – David Kirichenko
2019 Sally Gorton Leadership Award – Rachel Massey
2019 Sally Gorton Leadership Award – Alexander Peterson
2021 Sally Gorton Leadership Award – Brenton Riddle
2022 Sally Gorton Leadership Award – Hannah Reidel