"My greatest legacy will not be any particular legislation, but the hundreds of young people who have worked with me over the years who have gone on to become leaders themselves."
—Slade Gorton
---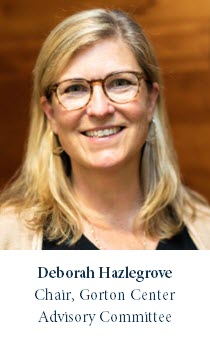 "Slade's lasting legacy can be seen in his mentorship of the students in the Gorton Leaders Program. Slade enjoyed watching the students' leadership abilities develop throughout the program, no matter their field of study or political views."
—Deborah Hazlegrove
---
The Slade Gorton Policy Center, founded in 2010, is a policy research center at the National Bureau of Asian Research established in honor of former
U.S. Senator Slade Gorton's
60-plus years of public service to Washington State and the nation. The Center works to inspire the next generation of leaders in the field of international affairs. The Center's work promotes Senator Gorton's values of principled leadership, rigorous analysis, intellectual pursuit, integrity, effectiveness, bipartisanship, and public service.
Tribute to Senator Gorton
NBR was deeply saddened by the death of Senator Slade Gorton on August 19, 2020.
Read a tribute to Senator Gorton.
Follow
Follow the Gorton Center on
Facebook
and
Twitter
, and
sign up
to receive updates.
Donate
Please make a gift to help the Gorton Center promote Slade's legacy and support the Gorton Leaders Program at NBR.
DONATE ONLINE
MAIL-IN PLEDGE FORM