In January 2023, the Slade Gorton Policy Center at The National Bureau of Asian Research welcomed our tenth class of GLP fellows. This talented group of students will participate in roundtables with foreign policy experts, community leaders, and individuals who are emblematic of Senator Gorton's life and legacy during their six-month fellowship period. With this class, the Gorton Center will continue its Alumni Mentorship Program, which pulls from a network of over 100 GLP alumni who volunteered to serve as mentors for this current class of rising leaders, offering career insights and guidance, just as Senator Gorton did for the hundreds of fellows he worked with through this program.
---
Gorton Leaders Class of 2023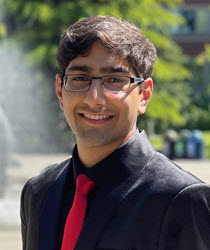 Sahil Bathija is pursuing an Economics and Political Science with a specialization in Legal Studies dual degree at Seattle University, with minors in Philosophy and English. He has authored three articles in undergraduate research journals, led and participated in many university clubs and honor societies, and worked for nonprofits in Seattle to advance civic engagement efforts in minority communities. While studying in Bhutan, he interned at Bhutan Centre for Media and Democracy doing similar work.
---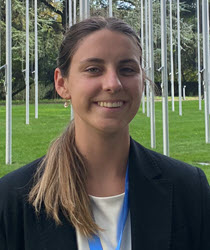 Maya Forte is pursuing a Communication and Law, Societies, and Justice dual degree focusing on international relations and disability-inclusive policy at the University of Washington. As an undergraduate, she served as a research fellow within the Disability Inclusive Development Initiative, as well as lead an undergraduate team under the direction of the UN Convention on the Rights of Persons with Disabilities in Geneva. She is interested in learning about the relationships between information technology, international affairs, and U.S.-Asia relationships during her fellowship.
---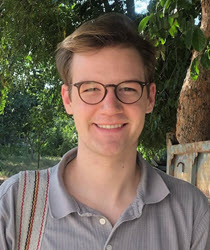 Johno Jackson is a junior pursuing a B.A. in International Studies and Public Affairs at Seattle University. He's involved on campus as an International Studies Student Council member and student employee. In 2022, he received a Boren Award to study Hindi in India and will continue his study of Hindi and South Asia. In his free time, he enjoys exploring the Seattle food scene and visiting family in his native St. Louis.
---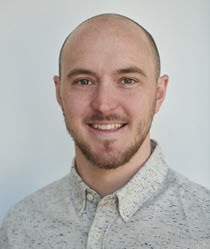 Paul Menefee is a 2nd year MPA student at the Evans School of Public Policy and Governance. He has a background working in NGOs and private companies, where he focused on everything from child trafficking to the food and beverage industry. Paul is a current FLAS Fellow in the Southeast Asia Center at the Jackson School of International Studies, studying Southeast Asia and the Khmer language. His research interests include international leadership and management and data privacy.
---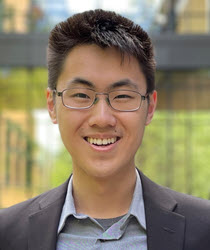 Phillip Meng studies Global and Regional Studies, Finance, and Information Systems at the University of Washington. He is interested in great power competition, business and economic policy, and public opinion, and has previously interned at the Bipartisan Policy Center and Chicago Council on Global Affairs. Phillip also serves as the Associate Conference Chair of the Pacific Chapter of the American Association for Public Opinion Research. In his free time, Phillip enjoys cooking, hiking, and visiting Seattle's parks.
---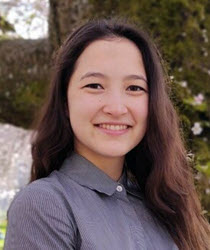 Annalisa Mueller-Eberstein is currently studying Computer Science and International Studies at the University of Washington with a focus on security, technology, and diplomacy. Originally from Kirkland, Washington, she enjoys the beauty of the Pacific Northwest when she isn't working with the U.S. Commercial Service Rural Export Center, the Jackson School Student Association, and as an Allen School teaching assistant.  After she graduates, she plans to work in the intersection of international studies and technology.
---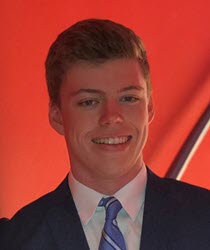 Kyle Thompson is an undergraduate student at Seattle University majoring in International Relations and is an Army ROTC Cadet. During his time at Seattle University, he spent a year abroad in Taiwan doing an intensive mandarin language program at National Taiwan University. While abroad, Kyle developed an interest in the intersection of language, culture, and politics in the U.S. Army. Kyle uses his language and cultural skills to strengthen U.S. partnerships abroad.
---
Gorton Leaders Class of 2022
The GLP Class of 2022 carefully studied Senator Gorton's leadership philosophy and his work on democracy and China; innovation, technology, and intellectual property; and national security. The fellows met with Jeff Roe, Director General Daniel Chen of the Taipei Economic and Cultural Office in Seattle, Congressman Charles Boustany, Nina Collier, Lee Keller, Kent Patton, and Tony Williams, among others. The commencement ceremony in June included personal notes of congratulations and advice from Senator Dan Evans, Ralph Munro, and Mariana Parks.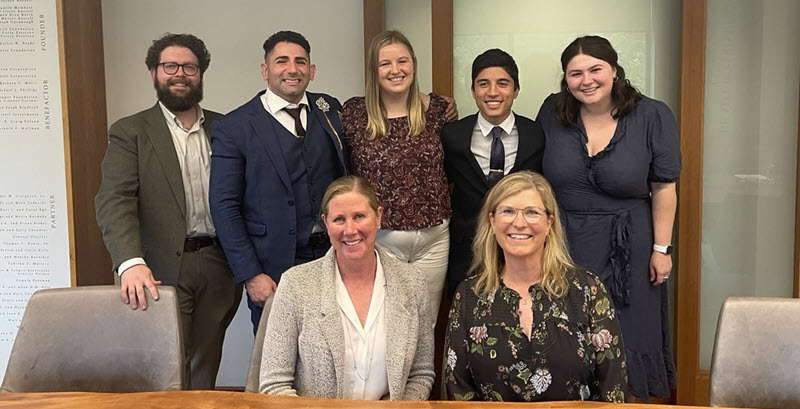 Gorton Leaders Program Class of 2022 at their Commencement Ceremony with Gorton Center Advisory Committee Chair Deborah Hazlegrove, Gorton Center Advisory Sarah Gorton Nortz, and NBR Project Manager Dylan Plung.
---
Gorton Leaders Class of 2022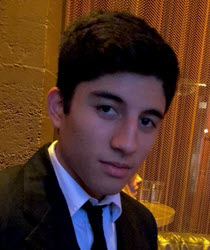 Xavier Ajeto is a first-year graduate student at the Evans School of Public Policy, University of Washington, pursuing a concentration in international development. He received his undergraduate degree in communication studies from Western Washington University. As a nature enthusiast and Seattle native, he is proud to call the Pacific Northwest his home. From a young age, he has possessed a great love of learning, and in his free time enjoys studying history, philosophy, politics, and foreign language. Coming from a half-Caucasian, half-Filipino background, he believes it is from his experiences growing up with his biracial heritage that his fascination with intercultural communication originates. Listening to the stories of his Filipino relatives of their homeland and the hardships they endured instilled him with a desire to see the Philippines and other Asian nations rise into the developed world. It is his life's goal to be able to combine his knowledge of geopolitics with his passion for public speaking in order to play an active role in positive change during this pivotal time in human history.
---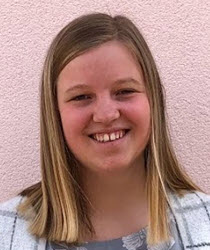 Tessa Harvey is a current Master of Public Administration student at the Evans School of Public Policy and Governance, University of Washington. She grew up in Bellevue, Washington, and moved to Oregon to attend Willamette University in 2016, earning a Bachelor of Arts in Politics with minors in Civic Communications and Media and German. Tessa graduated from Willamette in 2020 at the beginning of the pandemic and stayed in Salem to work for the Oregon Employment Department and then the Oregon Legislative Policy and Research Office during the 2021 Legislative Session. She is currently interning in Congresswoman DelBene's district office and hoping to pursue a career in policy analysis or advising. In her free time, Tessa enjoys skiing, hiking, and traveling when possible.
---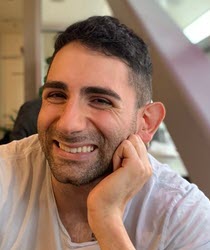 Nicola Kalderash is a first-generation Roma & Persian student whose culture doesn't believe in public education, let alone higher education, but had parents who bucked the cultural norms and put him in school believing it was the only way for him to be successful in the 21st century. As such, he had no familial knowledge or support throughout his journey except for the amazing people he has met throughout his time in university. Nicola was previously Student Body President at Seattle Central College and currently a transferred graduate student at the University of Washington's iSchool set to receive his Master's degree in Information Management Summer 2022. His undergraduate education was a dual degree from the Jackson School of International Studies & iSchool (BSc: Informatics & BA: International Studies). His interdisciplinary knowledge spans cybersecurity—both theoretical and technical concepts—and he will be working for Boeing in cybersecurity upon graduation to protect critical infrastructure. He graduated Phi Beta Kappa & Cum Laude with Departmental Honors. He is excited to be joining the 2022 Gorton Leader's fellowship cohort to learn from his cohort as well as share his unique experiences and understanding this year.
---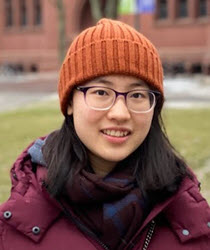 Son-Mai Phan is a second-year M.A. student at the University of Washington, majoring in Southeast Asian Studies. Her research interests primarily cover the contemporary politics of Southeast Asia and the Association of Southeast Asian Nations (ASEAN). Her thesis project focuses on the Vietnam-ASEAN tourism cooperation, exploring issues and challenges facing the development of the Southeast Asian tourism sector, and to a larger extent, ASEAN's agenda for regional integration. Mai first joined NBR as a Political and Security Affairs intern at NBR's D.C. office where she spent most of the time assisting the MAP project. During her internship, Mai had the opportunity to meet the Former Washington Senator Slade Gorton at the 2019 Asia Policy Assembly. When Mai is not studying and working, she enjoys watching squirrels, catching random buses to explore Seattle's corners, and sometimes challenging herself with the wondrous hiking trails across Washington state.
---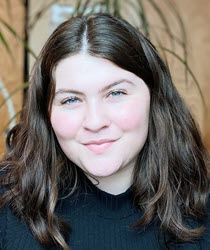 Hannah Reidel is pursuing an International Studies and Public Affairs dual degree at Seattle University with a concentration in International Development and Public Policy. She is currently the Chapter Leader for Seattle University's chapter of the College Diabetes Network and a community organizing intern at We R Seattle, a local initiative working to increase community participation in local politics. Prior to this work, she has served as an intern at Days for Girls International and volunteered in the Dominican Republic, working in diabetes education camps for children living with type 1 diabetes. Her interests include international cooperation in public health initiatives and reducing global and domestic barriers to healthcare.
---
Gorton Leaders Class of 2021
On June 11, 2021, the Gorton Center celebrated the commencement of the eighth class of Gorton Leaders Program (GLP) fellows.
The graduation of this class of GLP fellows was particularly significant. The GLP class of 2021 was the first held after the passing of Senator Gorton in August 2020, as well as the first to be held in an entirely virtual format because of the ongoing Covid-19 pandemic. Nevertheless, as Senator Gorton liked to say, "when the going gets tough, the tough get going." With this mindset, NBR and the Gorton Center held steadfast to Senator Gorton's legacy of training the next generation of policy leaders.
The GLP Class of 2021 consisted of six fellows and focused on policy issues Senator Gorton cared deeply about: (1) democracy and China; (2) national security; and (2) innovation, technology, and intellectual property.
The GLP Class of 2021 rose to this year's challenges, bringing with them to each class incisive and thoughtful questions and comments, and deeply engaging with every guest speaker. Senator Gorton would be proud of the resilience, adaptiveness, and leadership the six fellows of the GLP Class of 2021 have demonstrated.
Gorton Leaders Class of 2021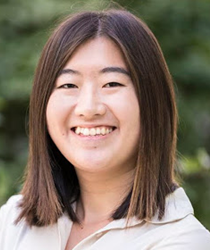 Chihiro Aita is a Political Science and International Studies double major and English minor at Macalester College in St. Paul, MN. At Macalester, she is the founder and president of the Japanese Culture Club and enjoys sharing aspects of Japanese culture and cuisine within the community. Although she was born in the United States, she spent most of her formative years in Kamakura, Japan. Her main interests include public policy, foreign diplomacy, and U.S.-Japan relations.
---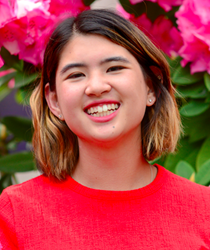 Regan Gong is an MA candidate in International Studies at the Johns Hopkins School of International Studies in Bologna, Italy. She is currently a teaching associate with the University of Washington Department of Psychology and helps underrepresented groups explore the outdoors with her work at REI. During her undergraduate career, Regan interned with the U.S. State Department in Kathmandu, Nepal, conducted research for the Social Policy and Identity Research Lab (SPIR) in the Evans School of Public Policy, and organized an interfaith dialogue event through the Husky Seed Fund. Her career goal is joining the Foreign Service and increasing access for women and minorities in foreign affairs. She holds a BA in International Studies and a BS in Psychology from the University of Washington.
---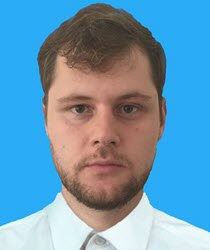 Sam Henkels is an MPA candidate at the University of Washington's Evans School of Public Policy and Governance. Prior to attending UW, he was a Peace Corps volunteer in Duyun, China, and his secondary project was working as a spokesman for the Liping County Fire Department. Following graduation, he plans to pursue a career in the Pacific Northwest working in either state or local government or promoting Chinese-American relations. He received his BA from Western Washington University, where he majored in International Business and TESOL.
---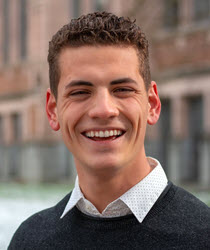 Brenton Riddle is an International Studies, Comparative History of Ideas, and an Environmental Science and Resource Management triple major at the University of Washington. He has served as an energy and environment policy intern for Pacific NorthWest Economic Region. While studying abroad in Rome, Italy, he served as the lead researcher on energy-related critical infrastructure for the Jackson School Rome Task Force, "European Defense: Strategic Choices for 2030." His interests include combating climate change, mitigating environmental degradation, and improving community resilience.
---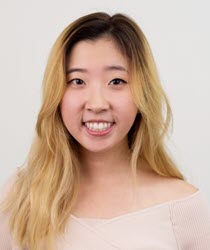 Angela Shin is a Political Science and Psychology double major at the University of Washington with a focus on foreign affairs and healthcare policy. She is currently an intern in the U.S. House of Representatives. Angela has pursued opportunities related to civic engagement and leadership, including interning with the Consulate General of the Republic of Korea in Seattle and serving as president of the Korean Student Association at the UW. After graduation, she intends to pursue a public service career advocating for marginalized communities and inclusive policies.
---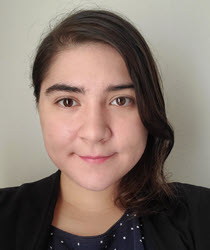 Abigail Williams is an MA candidate in Japan Studies at the University of Washington's Jackson School of International Studies. She lived in Japan for two years following graduation from Gonzaga University in 2018, teaching English in a small town in Oita Prefecture. Her goal is to one day be an analyst for a Japan-related government organization or company. She double-majored in History and International Relations: Asian Studies as an undergraduate.