Gorton Leaders Class of 2022
The Gorton Leaders Program (GLP) is pleased to introduce the six 2022 fellows from across the Pacific Northwest, who will spend their six-month fellowship focusing on leadership lessons from Senator Gorton and three policy areas central to his work in government: democracy and China; national security; and innovation, technology, and intellectual property. Fellows will participate in a series of roundtable and program alumni events with a wide array of foreign policy experts and guest speakers.
Gorton Leaders Class of 2022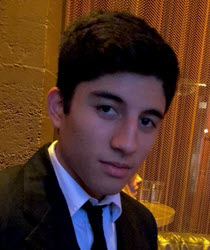 Xavier Ajeto is a first-year graduate student at the Evans School of Public Policy, University of Washington, pursuing a concentration in international development. He received his undergraduate degree in communication studies from Western Washington University. As a nature enthusiast and Seattle native, he is proud to call the Pacific Northwest his home. From a young age, he has possessed a great love of learning, and in his free time enjoys studying history, philosophy, politics, and foreign language. Coming from a half-Caucasian, half-Filipino background, he believes it is from his experiences growing up with his biracial heritage that his fascination with intercultural communication originates. Listening to the stories of his Filipino relatives of their homeland and the hardships they endured instilled him with a desire to see the Philippines and other Asian nations rise into the developed world. It is his life's goal to be able to combine his knowledge of geopolitics with his passion for public speaking in order to play an active role in positive change during this pivotal time in human history.
---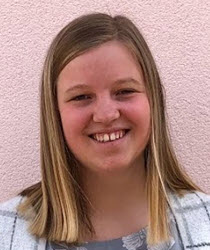 Tessa Harvey is a current Master of Public Administration student at the Evans School of Public Policy and Governance, University of Washington. She grew up in Bellevue, Washington, and moved to Oregon to attend Willamette University in 2016, earning a Bachelor of Arts in Politics with minors in Civic Communications and Media and German. Tessa graduated from Willamette in 2020 at the beginning of the pandemic and stayed in Salem to work for the Oregon Employment Department and then the Oregon Legislative Policy and Research Office during the 2021 Legislative Session. She is currently interning in Congresswoman DelBene's district office and hoping to pursue a career in policy analysis or advising. In her free time, Tessa enjoys skiing, hiking, and traveling when possible.
---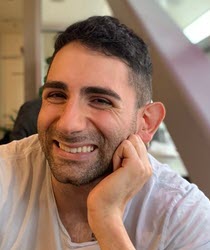 Nicola Kalderash is a first-generation Roma & Persian student whose culture doesn't believe in public education, let alone higher education, but had parents who bucked the cultural norms and put him in school believing it was the only way for him to be successful in the 21st century. As such, he had no familial knowledge or support throughout his journey except for the amazing people he has met throughout his time in university. Nicola was previously Student Body President at Seattle Central College and currently a transferred graduate student at the University of Washington's iSchool set to receive his Master's degree in Information Management Summer 2022. His undergraduate education was a dual degree from the Jackson School of International Studies & iSchool (BSc: Informatics & BA: International Studies). His interdisciplinary knowledge spans cybersecurity—both theoretical and technical concepts—and he will be working for Boeing in cybersecurity upon graduation to protect critical infrastructure. He graduated Phi Beta Kappa & Cum Laude with Departmental Honors. He is excited to be joining the 2022 Gorton Leader's fellowship cohort to learn from his cohort as well as share his unique experiences and understanding this year.
---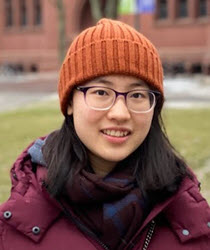 Son-Mai Phan is a second-year M.A. student at the University of Washington, majoring in Southeast Asian Studies. Her research interests primarily cover the contemporary politics of Southeast Asia and the Association of Southeast Asian Nations (ASEAN). Her thesis project focuses on the Vietnam-ASEAN tourism cooperation, exploring issues and challenges facing the development of the Southeast Asian tourism sector, and to a larger extent, ASEAN's agenda for regional integration. Mai first joined NBR as a Political and Security Affairs intern at NBR's D.C. office where she spent most of the time assisting the MAP project. During her internship, Mai had the opportunity to meet the Former Washington Senator Slade Gorton at the 2019 Asia Policy Assembly. When Mai is not studying and working, she enjoys watching squirrels, catching random buses to explore Seattle's corners, and sometimes challenging herself with the wondrous hiking trails across Washington state.
---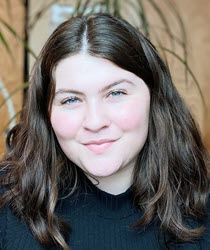 Hannah Reidel is pursuing an International Studies and Public Affairs dual degree at Seattle University with a concentration in International Development and Public Policy. She is currently the Chapter Leader for Seattle University's chapter of the College Diabetes Network and a community organizing intern at We R Seattle, a local initiative working to increase community participation in local politics. Prior to this work, she has served as an intern at Days for Girls International and volunteered in the Dominican Republic, working in diabetes education camps for children living with type 1 diabetes. Her interests include international cooperation in public health initiatives and reducing global and domestic barriers to healthcare.
---
Learn more about the Slade Gorton International Policy Center.