Gorton Leaders Class of 2021
On June 11, 2021, the Gorton Center celebrated the commencement of the eighth class of Gorton Leaders Program (GLP) fellows.
The graduation of this class of GLP fellows was particularly significant. The GLP class of 2021 was the first held after the passing of Senator Gorton in August 2020, as well as the first to be held in an entirely virtual format because of the ongoing Covid-19 pandemic. Nevertheless, as Senator Gorton liked to say, "when the going gets tough, the tough get going." With this mindset, NBR and the Gorton Center held steadfast to Senator Gorton's legacy of training the next generation of policy leaders.
The GLP Class of 2021 consisted of six fellows and focused on policy issues Senator Gorton cared deeply about: (1) democracy and China; (2) national security; and (2) innovation, technology, and intellectual property.
The GLP Class of 2021 rose to this year's challenges, bringing with them to each class incisive and thoughtful questions and comments, and deeply engaging with every guest speaker. Senator Gorton would be proud of the resilience, adaptiveness, and leadership the six fellows of the GLP Class of 2021 have demonstrated.
Gorton Leaders Class of 2021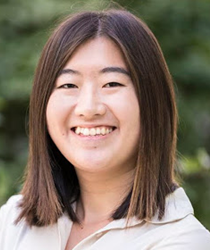 Chihiro Aita is a Political Science and International Studies double major and English minor at Macalester College in St. Paul, MN. At Macalester, she is the founder and president of the Japanese Culture Club and enjoys sharing aspects of Japanese culture and cuisine within the community. Although she was born in the United States, she spent most of her formative years in Kamakura, Japan. Her main interests include public policy, foreign diplomacy, and U.S.-Japan relations.
---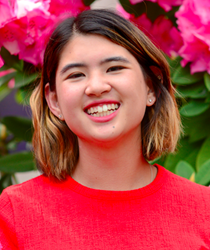 Regan Gong is an MA candidate in International Studies at the Johns Hopkins School of International Studies in Bologna, Italy. She is currently a teaching associate with the University of Washington Department of Psychology and helps underrepresented groups explore the outdoors with her work at REI. During her undergraduate career, Regan interned with the U.S. State Department in Kathmandu, Nepal, conducted research for the Social Policy and Identity Research Lab (SPIR) in the Evans School of Public Policy, and organized an interfaith dialogue event through the Husky Seed Fund. Her career goal is joining the Foreign Service and increasing access for women and minorities in foreign affairs. She holds a BA in International Studies and a BS in Psychology from the University of Washington.
---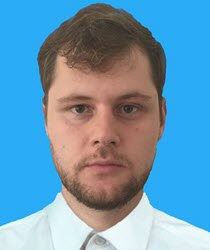 Sam Henkels is an MPA candidate at the University of Washington's Evans School of Public Policy and Governance. Prior to attending UW, he was a Peace Corps volunteer in Duyun, China, and his secondary project was working as a spokesman for the Liping County Fire Department. Following graduation, he plans to pursue a career in the Pacific Northwest working in either state or local government or promoting Chinese-American relations. He received his BA from Western Washington University, where he majored in International Business and TESOL.
---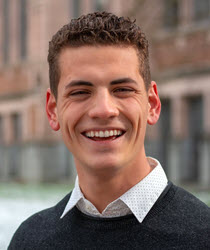 Brenton Riddle is an International Studies, Comparative History of Ideas, and an Environmental Science and Resource Management triple major at the University of Washington. He has served as an energy and environment policy intern for Pacific NorthWest Economic Region. While studying abroad in Rome, Italy, he served as the lead researcher on energy-related critical infrastructure for the Jackson School Rome Task Force, "European Defense: Strategic Choices for 2030." His interests include combating climate change, mitigating environmental degradation, and improving community resilience.
---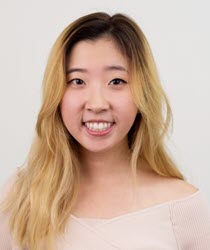 Angela Shin is a Political Science and Psychology double major at the University of Washington with a focus on foreign affairs and healthcare policy. She is currently an intern in the U.S. House of Representatives. Angela has pursued opportunities related to civic engagement and leadership, including interning with the Consulate General of the Republic of Korea in Seattle and serving as president of the Korean Student Association at the UW. After graduation, she intends to pursue a public service career advocating for marginalized communities and inclusive policies.
---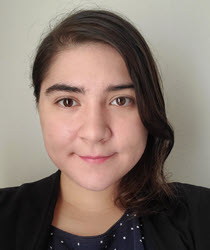 Abigail Williams is an MA candidate in Japan Studies at the University of Washington's Jackson School of International Studies. She lived in Japan for two years following graduation from Gonzaga University in 2018, teaching English in a small town in Oita Prefecture. Her goal is to one day be an analyst for a Japan-related government organization or company. She double-majored in History and International Relations: Asian Studies as an undergraduate.
---
Learn more about the Slade Gorton International Policy Center.