Contact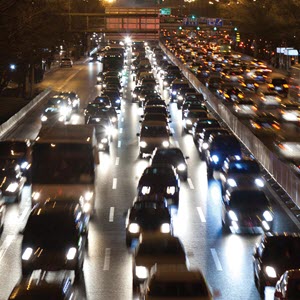 Report | Sep 17, 2012
2012 Energy Security Workshop
NBR and the Woodrow Wilson International Center for Scholars co-hosted NBR's eighth annual Energy Security Workshop, "Oil and Gas for Asia: Geopolitical Implications of Asia's Rising Demand" on May 11, 2012, in Washington, D.C.
Asia's rapid economic growth is driving an enormous rise in oil and natural gas consumption. At the same time, meeting rising oil demand is increasingly challenged by strong resource nationalism, chronic geopolitical instability in key exporting regions, and what the International Energy Agency and others call the end of the era of "cheap oil." Rising LNG demand in Asia combined with oil-linked LNG pricing is also driving prices higher at the same time that shale gas is revolutionizing gas markets in North America.
Consequently, angst over high prices and the reliability of future oil and LNG supplies are critical items on the strategic and economic agenda of Asia's major powers and the United States.
With these concerns in mind, the 2012 Energy Security Workshop examined key issues surrounding Asia's oil and gas challenges and the geopolitical implications.
Panel discussions addressed:
How Asia's booming oil import growth is fundamentally reshaping global oil geopolitics and U.S. energy security interests;
New challenges for U.S. power in the Persian Gulf suggested by Washington's struggles to draw China, India, Japan, and South Korea into tighter oil sanctions on Iran;
Whether the mercantilist energy strategies of Asia's big oil importers and national oil companies (NOCs) are undermining U.S. energy security, and if these strategies are really serving the energy security interests of their home governments;
Future prospects for LNG in Asia amid rising competition for supplies, the Japan crisis, the continuing Asian LNG price premium, and the emergence of potential U.S. shale gas LNG supplies; and
Strategies for enhancing U.S. energy security and strategic engagement in the Asia-Pacific.
Speakers and Discussants
Jon B. Alterman, Center for Strategic and International Studies
Philip Andrews-Speed, Transatlantic Academy, the German Marshall Fund of the United States
Kent Calder, School of Advanced International Studies, Johns Hopkins University
James Clad, IHS/Cambridge Energy Research Associates
Sadanand Dhume, American Enterprise Institute for Public Policy Research
Charles Ebinger, The Brookings Institution
Erica S. Downs, The Brookings Institution
David Goldwyn, Goldwyn Global Strategies, LLC
Hao Yufan, University of Macau; The Brookings Institution
Mikkal Herberg, The National Bureau of Asian Research (NBR)
Tomoko Hosoe , FACTS Global Energy
Michihiro Kishimoto, Japan Oil, Gas, and Metals National Corporation
Michael Kugelman, Woodrow Wilson International Center for Scholars
John V. Mitchell, Chatham House
Sheila A. Smith, Council on Foreign Relations
Nikos Tsafos, PFC Energy
Sponsors
Chevron
ConocoPhillips
ExxonMobil
Japan Oil, Gas, and Metals National Corporation
Agenda and Speakers
---
Presentations
"Geopolitical Implications of Asia's Rising Energy Demand" by David Goldwyn
"China's Global Energy Deals" by Erica S. Downs
"Assessing the Case for U.S. Exports of LNG" by Charles Ebinger