The October 2019 NextGen Program Participants
DELEGATION

Nine up-and-coming East Asia policy professionals traveled to Seoul from October 28 to November 2, 2019. The trip was led by Tami Overby (McLarty Associates) with the assistance of Clara Gillispie (NBR) and Julia Oh (NBR). Learn more about the visit.
---
Caroline Chang
Associate, Albright Stonebridge Group
---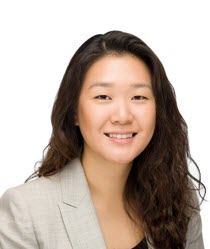 Caroline Chang is an Associate at Albright Stonebridge Group, where she supports client and firm initiatives through research and project coordination. Previously, Ms. Chang was a Project Assistant at Sidley Austin LLP where she supported intellectual property litigation by performing legal research on briefs submitted to federal district courts. Prior to that, Ms. Chang spent two summers at the U.S. Department of State in Public Affairs at the U.S. Consulate in Shenyang and at the Chinese and Mongolian Affairs in Washington, D.C. In these roles, she wrote remarks and briefing papers for principals, including the Secretary of State and Under Secretary of State.
Ms. Chang received a Master's Degree from the University of Oxford School of Global and Area Studies, where she researched antiballistic missile systems and the evolution of Chinese sanction behavior. She received a BA in political ccience and Chinese Language and Literature from the University of Notre Dame. She has completed coursework at Peking University and Fu Jen Catholic University. She speaks Korean and Chinese. She is based in Washington, D.C.
---
Dana Fager
Program Analyst, U.S. Department of State
---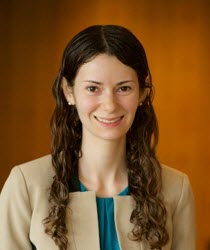 Dana Fager is a Program Analyst in the United States Department of State's Passport Services Directorate, where she handles workforce needs to ensure the Directorate maintains production standards and provides outstanding customer service to the traveling American public. Previously, Dana served as Development Coordinator at the U.S.-Japan Council, where she coordinated fundraising for an annual conference and liaised with donors. She also served as Assistant for Economic Affairs at the Consulate General of Japan in Boston, where she supported the Government of Japan's commercial diplomacy initiatives in New England.
Dana received a Fulbright U.S. Student Program grant to conduct research at Nagoya University in Nagoya, Japan, on how Japanese firms evaluate job applicants' study-abroad experience. She also studied abroad twice at Doshisha University in Kyoto, Japan as a Critical Language Scholarship recipient and is proficient in Japanese. Dana holds an MS in Foreign Service from Georgetown University's School of Foreign Service and a BA in International Studies from the University of Illinois at Urbana-Champaign.
---
Alden Hartopo
Associate, McLarty Associates
---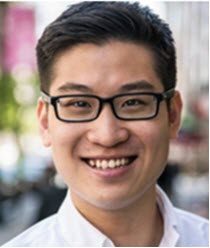 Alden Hartopo is an Associate at McLarty Associates. He received his MA in International Economic Relations from American University's School of International Service where he concentrated in International Business and Trade. During his graduate studies, Alden worked in the Southeast Asia teams at Albright Stonebridge Group and the Center for Strategic and International Studies (CSIS). He was also an international trade policy intern at the American Enterprise Institute and held internships at Goldman Sachs and the Jakarta Globe.
Alden was born and raised in Jakarta, Indonesia. He has spent over 15 years living in the United States and speaks Bahasa Indonesia. He received his undergraduate degree from Calvin College, where he double majored in Economics and International Relations.
---
Johnpatrick Imperiale
Researcher, Center for New American Security
---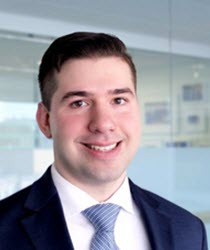 Johnpatrick Imperiale is a researcher with the Energy, Economics and Security Program at the Center for a New American Security (CNAS).
Prior to joining CNAS, Johnpatrick completed two internships with the Department of State, first at the Mission to the United Nations in New York and later with the Mission to the European Union in Brussels, Belgium. He also interned with the Quebec government's general delegation in New York.
He graduated from New York University with a BA in Economics and a minor in Mathematics. During his studies, he completed two study abroad programs to Paris, France; and Berlin, Germany.
---
Alexa Lee
Senior Manager of Policy, Information Technology Industry Council
---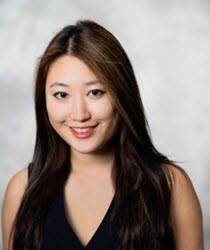 Alexa Lee is a Senior Manager of Policy at ITI focusing on trust and data innovation issues. In this role, Alexa leads information and advocacy efforts related to ITI members' global policy priorities on cybersecurity, privacy, and innovative technology issues. Before joining ITI, Alexa received a Prudential Fellowship at the Brookings Institute's Center for East Asia Studies, where she researched and organized policy discussions on China, cross-strait relations, and the impacts of the Trans-Pacific Partnership on the Asian economy. She interned at the U.S. House of Representatives Foreign Affairs Committee where she helped prepare congressional hearings and memos on South China Sea disputes and U.S.-Asia relations. She has also spent a year at the U.S. Chamber of Commerce's Asia team, where she assisted advocacy dialogue on Asia trade and business discussions. Alexa participated in the APEC Women Empowerment Initiative on transportation policy, where she conducted ground research in Indonesia and Vietnam. Alexa holds a Masters in International Economics from Johns Hopkins University School of Advanced International Studies, where she focused on energy and environment policy and Southeast Asia Studies. Alexa speaks Mandarin, Japanese, and Bahasa Indonesian.
---
Laura Schwartz
Analyst, International Technology and Trade Associates
---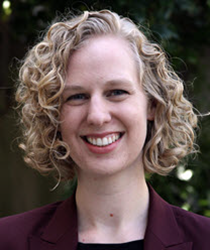 Laura Schwartz is an Analyst in Nuclear Energy and Nonproliferation at International Technology and Trade Associates (ITTA), Inc. Ms. Schwartz's portfolio includes developments within the nuclear energy industry, the U.S. nuclear regulatory environment, and nuclear waste and nonproliferation issues. She tracks and analyzes relevant developments at the Nuclear Regulatory Commission, the Department of Energy's Office of Nuclear Energy and National Nuclear Security Administration, and Congress. Ms. Schwartz's areas of expertise include the future of energy and environmental security in the Asia-Pacific, global energy markets, and international climate policies.
Prior to joining ITTA, Ms. Schwartz worked with Chevron Government Affairs in Washington, D.C., with a focus on U.S. cybersecurity policy development and impacts on the energy industry. She has previously worked at Albright Stonebridge Group, Crumpton Group, and the National Bureau of Asian Research. Ms. Schwartz holds a Master of Science in Foreign Service (MSFS) from Georgetown University, with a concentration in Global Business and Finance. She also holds a BA in Government and East Asian Studies from Cornell University and speaks Chinese.
---
Tori Smith
Jay Van Andel Trade Economist, The Heritage Foundation
---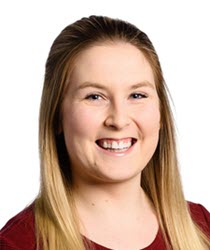 Tori K. Smith is the Jay Van Andel Trade Economist in the Heritage Foundation's Thomas A. Roe Institute for Economic Policy Studies. She provides the conservative true north on free trade through her research and writing. Smith specializes in analyzing the impacts of protectionist trade policies on American businesses and consumers, including Buy American and Buy America, steel tariffs, and trade actions such as Sections 201, 232, and antidumping and countervailing duties. Upon joining the Heritage Foundation in 2015, Smith worked in the Center for International Trade and Economics. She helped to write, edit, and promote Heritage's premier annual publication, the Index of Economic Freedom.
Before coming to Heritage, Smith worked in the Michigan House of Representatives as an intern and then legislative aide. She is a 2014 graduate of Heritage's Young Leaders Program, where she worked with the Center for Trade and Economics. Smith was also a 2016 George C. Marshall Fellow. Smith holds a bachelor's degree in international relations from Michigan State University and a master's degree in international commerce and policy with a focus in global finance, investment, and trade from George Mason University. Smith is from Jackson, Michigan, and currently resides in Washington, D.C.
---
Tim White
Associate Director of Communications, The Maureen and Mike Mansfield Foundation
---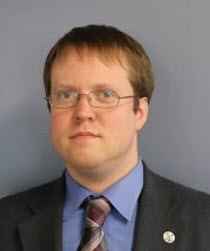 Tim White is the Associate Director of Communications at the Maureen and Mike Mansfield Foundation.
Mr. White works with the Mansfield Foundation's offices in Washington, Tokyo, and Montana to edit and produce messaging for the Foundation, including its newsletter, social media, website content, and reports. He also oversees the Mansfield Foundation's public relations and manages the design, production, and distribution of the Foundation's publications.
Mr. White joined the Mansfield Foundation in 2018. He was previously a Project Associate in congressional and media outreach at the National Bureau of Asian Research (NBR), coordinating NBR's social media, briefings on Capitol Hill, and media interviews. As a Communications Specialist at the U.S.-Japan Council (USJC), he provided communications and technical support for the TOMODACHI Initiative, a public-private partnership between USJC and the U.S. Embassy in Tokyo. Mr. White studied at the Chinese University of Hong Kong and at Sophia University in Tokyo and holds a BA in Global Studies from Loyola University Maryland and an MA in International Relations with a concentration in Japan Studies from the Johns Hopkins University Paul H. Nitze School of Advanced International Studies.
---
Linda Zhang
Research Assistant, The American Enterprise Institute
---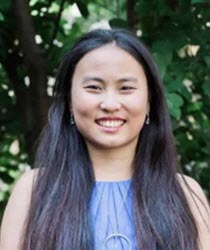 Linda Zhang is a Research Assistant at the American Enterprise Institute studying Chinese economics, political economy, and demographics. Previously, she was a Liu Xiaobo Fellow with the Congressional Executive Commission on China and a special assistant at the US-China Strong Foundation. She holds an MA in Strategic Studies from Johns Hopkins School of Advanced International Studies, a Certificate in Chinese studies from the Hopkins-Nanjing Center, and a BA from Boston University. She is also a violinist with the Avanti Orchestra and the founder of Laurels for Learning, a nonprofit that connects students in underserved areas with extracurricular activities.
---
Delegation Leaders
Tami Overby
Senior Director, McLarty Associates
---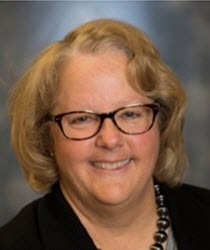 Ms. Overby is a Senior Director at McLarty Associates. She has three decades of Asia work, including 21 years living and working in Seoul. Her most recent experience includes eight years leading the U.S. Chamber of Commerce's Asia team while also serving as President of the U.S.-Korea Business Council.
Ms. Overby's extensive experience helps American companies compete and prosper in Asia. She attended many of the TransPacific Partnership (TPP) negotiating rounds, often leading the American business delegation to help ensure U.S. firms' priorities were well understood by the negotiating partners. She oversaw the U.S. Coalition for TPP, an alliance led by the U.S. Chamber, the Business Roundtable, the National Association of Manufacturers, the Farm Bureau and the Emergency Committee for Trade.
In addition, she directed the U.S. Chamber's APEC efforts, which involved leading the Chamber's annual delegation together with the National Center for APEC, the US ASEAN Business Coalition and Business Councils.
Ms. Overby's extensive Asia experience includes working on both high profile trade disputes with our government and our Asian trade partners as well on market access and investment issues throughout the region.
During her 14-year tenure as President of the American Chamber of Commerce in Korea, she actively supported efforts towards a bilateral trade agreement that resulted in the successful completion of the U.S.-Korea Free Trade Agreement. She then came to Washington D.C., where she led the successful U.S.-Korea FTA Coalition effort for ratification, which included an extensive US grassroots campaign that ultimately resulted in ratification.
Ms. Overby received her BS in Business Administration and Management from the University of Arkansas.
---
Clara Gillispie
Senior Director, The National Bureau of Asian Research
---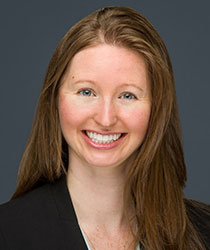 Clara Gillispie is a CFR International Affairs Fellow at Carnegie India and Senior Advisor to the National Bureau of Asian Research. She also serves as the official U.S. delegate to the Energy Research Institute Network, an East Asia Summit-linked network whose inputs are designed to inform the formal East Asia Summit process.
Ms. Gillispie's subject-matter expertise covers topics ranging from technology policymaking to energy security to geopolitical trends in the Asia-Pacific. She is the author of numerous policy essays and reports, with publications including "How Asia's Auto Boom Shapes Its Energy Security Strategies" (co-authored with Laura Schwartz, Georgetown Journal of Asian Affairs), "How Can Japan Compete in a Changing Global Market?" (The National Bureau of Asian Research), "Restricted Access: Internet Censorship and the Emergence of Blogs in China" (Mentis Vita), and several forthcoming publications on 5G topics. Ms. Gillispie is regular called upon to directly brief her research and analysis to U.S. and Asian government officials, senior industry representatives, and the media, with highlights including the New York Times, Washington Post, and NPR's Marketplace. Her current research at Carnegie India focuses on the country's digital governance debates, including those linked to data protection and internet governance themes.
Previously, Ms. Gillispie served as a Senior Director for Trade, Economic, and Energy Affairs at NBR. She was a 2017-18 SAFE Energy Security Fellow and has worked for the U.S. House Committee on Science, Technology, and Space; Detica Federal Inc. (now a part of BAE Systems); and the American Chamber of Commerce in China. Ms. Gillispie graduated from the London School of Economics and Peking University with a dual MSc in International Affairs. Prior to her graduate studies, Ms. Gillispie received a BS from Georgetown University and attended Sophia University in Tokyo, Japan, for language training.
---
Julia Oh
Associate, The National Bureau of Asian Research (NBR)
---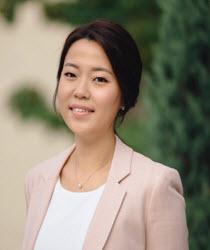 Julia Oh is an Associate at the National Bureau of Asian Research based in Seoul, South Korea. She is also a Senior Project Officer at the National Democratic Institute, Korea. At NBR, Julia provides guidance on Korea Programming, business development, and strategic relationship building. She was previously a resident fellow at NBR's Washington, D.C. office. Prior to joining NBR, she worked for the ROK government in London, at the Korea Trade-Investment Promotion Agency. She interned for one year in a separate research role for the Korea Economic Institute of America in Washington, D.C., and the United Nations office for Disarmament Affairs in NYC. While completing her MA, she contributed to the Centre for Science and Security Studies (CSSS) in London.
Julia holds BA in Communications from University of Delaware and an MA in International Relations from the Department of War Studies at the King's College London, where her dissertation focused on the role of North Korea's nuclear weapons program in domestic propaganda.