Gorton Leaders Class of 2019-20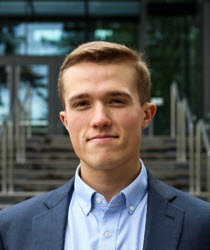 Benji Backer is a senior at the University of Washington studying business. He is the president/founder of the American Conservation Coalition (ACC), the nation's largest right-of-center environmentally focused organization. He has won RedAlert and GreenBiz's respective 30 Under 30 Awards, as well as the Grist 50. This past summer, Benji testified before Congress on climate change and helped advise the White House on their first environmental summit. When not running the ACC or studying at the UW, Benji spends his time cheering on the Green Bay Packers, skiing, and hiking. He grew up in Appleton, Wisconsin.
---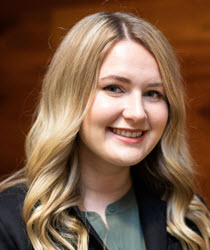 Kayla Cayton attended the University of Washington and graduated in 2018 with a BS in environmental health. During her undergraduate career Kayla worked at Fred Hutchinson Cancer Research Center, interned with UW's Environmental Health and Safety Department, and participated in the Health Scholar Program at Swedish Medical Center. Following graduation she spent a year in Taipei, Taiwan, studying Mandarin Chinese at the National Taiwan Normal University and traveling throughout Asia. Since returning to the United States, Kayla is preparing her application for medical school and hopes to become a physician. Kayla grew up on a Christmas tree farm in Washougal, Washington.
---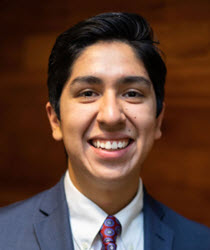 Lukas Garcia is a senior at the University of Washington studying political science with interests in international relations, race and ethnic politics, and immigration policy. After graduation, Lukas will work in San Francisco for AlphaSights, a management consulting firm. He is a mentor for the Brotherhood Initiative, a cohort-based program that promotes academic success, civic engagement, and leadership development for undergraduate males of color at the UW. He has been involved in student government, most recently representing the UW student body in the state capitol as Director of Legislative Affairs for the Associated Students of the University of Washington. Lukas also has an extensive background in speech and debate, both as a competitor and as a coach. Lukas is from Kennewick, Washington, where he attended Southridge High School.
---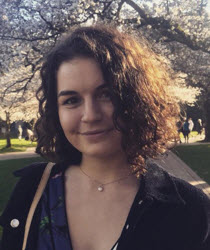 Bonnie Greer is a senior at the University of Washington studying international studies with a focus in human rights. Prior to transferring to the University of Washington, Bonnie served as an ambassador, resident assistant, and senator at Everett Community College. After graduation, she plans to volunteer with the Peace Corps and complete her sustainability MBA. Last summer she interned with the Borgen Project and traveled to Washington, D.C., to present various bills to Maria Cantwell's and Rick Larsen's offices. This last spring she studied abroad in Spain where she worked as an ESL teacher for fifth-grade students. Bonnie hopes that this program will allow her to grow as an effective communicator and broaden her world viewpoint. Bonnie was born and raised in Bellevue, Washington.
---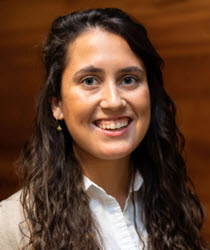 Olympia Hunt is a senior undergraduate student at the University of Washington's Henry M. Jackson School of International Studies with an academic focus in foreign policy, diplomacy, peace, and security. She has an academic and professional emphasis in national security and weapons of mass destruction and has completed a minor in entrepreneurship through the Buerk Center for Entrepreneurship at the Foster School of Business. Olympia currently works in the National Security Directorate at Pacific Northwest National Laboratory and is president of University of Washington's Institute for Materials Management (INMM) chapter. Following her graduation in June 2020, Olympia plans to continue to pursue a career in nuclear national security. In her spare time, Olympia enjoys seeking out adventure and recently had the opportunity to bungy jump at the "World Home of Bungy" in her home country of New Zealand.
---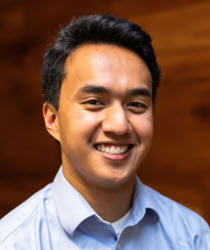 Jess Juanich is a first-generation college senior at Seattle University double majoring in public affairs and political science. Jess plans to attend law school and work with underrepresented communities in Seattle. He is a legal assistant for the King County Bar Association's Housing Justice Project. He is currently the student body president for student government of Seattle University and has served for the past three years. He has organized events with community partners such as One Center City, Be Seattle, and the Tenants Union of Washington State, and helped collaborate on Seattle U's 2019 Student Mission Day focusing on diversity, equity, and inclusion. Jess is involved with the Japanese American Citizens League as the current national youth/student council chair and is a board member on the Seattle JACL chapter. He enjoys making music covers and travel vlogs. Jess is from Seattle, Washington.
---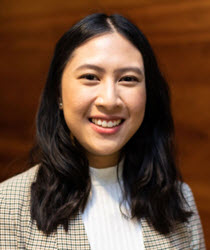 Maekara Keopanapay is a Lao-American senior at the University of Washington pursuing a BA in political science. In the past year, she was a legislative session intern with the Washington State Senate and a public affairs intern with the Department of State at the U.S. Consulate in Durban, South Africa. These experiences influenced her passion for producing informed policy and providing greater access to opportunities for minorities and women in the realm of public policy, foreign affairs, and national security. After graduation, she plans to attend graduate school to further her goal of a public service career that allows her to balance U.S. national security priorities with ethical and humanitarian concerns in the international community. Although a true Husky, she was raised in Pullman, Washington.
---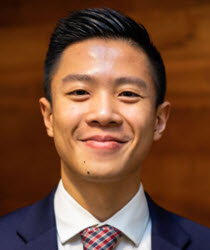 Zac Lim is a senior at the University of Washington, majoring in finance and international business. Zac is the president of the Certificate of International Studies in Business (CISB) program at the Michael G. Foster School of Business, where he leads an executive board to implement the program's mission of nurturing undergraduate students to become leaders in a globally interdependent and culturally diverse business world. He is also a peer coach at Foster Career Services, where he coaches students in career exploration and engagement. With a belief in the alignment between public policies, businesses, and just societal outcomes, Zac applied to the GLP to develop a deeper understanding of the interconnectedness of our global economy. He plans to pursue a career in corporate finance and consulting after graduating in spring 2020. Zac was born and raised in Singapore and moved to Seattle in 2016 to pursue an undergraduate education.
---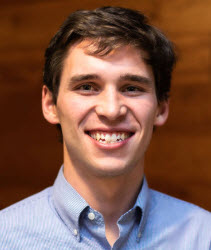 Henry Mullin graduated from the University of Washington this past June with a BA in international studies with a focus in political economy and a minor in Spanish. Currently, Henry is working on the Sales & Business Development team at PitchBook Data. During his time at the UW, Henry participated in different internships with a real estate brokerage, an international education non-profit, and an economic development firm in Seattle. He had the opportunity to study abroad in the Dominican Republic and led his capstone group's policy memorandum efforts on restructuring trade relations between the United States and the Asia-Pacific. Henry is an Eagle Scout, a part-time baseball coach, and a foreign politics enthusiast. He plans to continue his education and pursue a career in public service through a master's program in public policy, governance, or foreign affairs. Henry is a Seattle native and graduated from Roosevelt High School in 2015.
---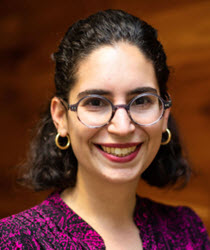 Julia Nussenbaum is a second-year master's student at the University of Washington's Evans School of Public Policy and Governance. She got her BA at Oberlin College, where she concentrated in East Asian studies, economics, and politics. She spent time studying in China and is conversational in Mandarin. Julia worked in neighborhood economic development in New York City before coming to Seattle for graduate school. This year, Julia is working as a policy intern at the Anti-Defamation League Pacific Northwest. Julia also works as a health policy intern at the Children's Alliance, a local advocacy organization. After graduating, Julia hopes to work as a policy analyst. She is particularly interested in working to improve healthcare access and gender equity. Julia grew up in New Jersey.
---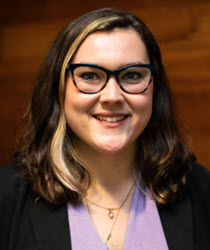 Robyn Organ is a senior at the University of Puget Sound double majoring in politics and government and geology. After graduating in May 2020, she plans to get an accreditation in the software program ArcGIS before going to graduate school to study security studies, specifically counter terrorism and nuclear nonproliferation. She is the president of the Geologic Honor Society, an executive of Geology club, and works as a campus tour guide. She's passionate about restorative justice and volunteers for the Pierce County Juvenile Justice Diversion Program. On weekends, she likes to go to the farmers market and line dance. Robyn was born and raised in San Anselmo, California.
---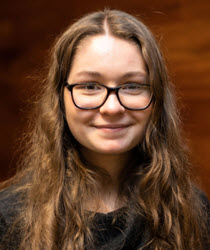 Sophie Ossorio is a senior at the University of Washington. She is majoring in Near Eastern studies with a focus on Arabic and Urdu and will be graduating in spring 2020. Sophie is a Foreign Language Area Studies Fellow through the Jackson School of International Studies Middle East Center, in addition to being an Issaquah Rotary Scholarship recipient and Housing Justice Project intern. Sophie's academic interests include the study of political Islam with a focus on Islamist and fundamentalist philosophies and movements, and the political history of the Middle East and North Africa. Post-graduation, Sophie plans to complete an MA in Middle East Studies and eventually work in the national security field. One interesting fact about Sophie is that her favorite store to visit and introduce friends to is Goodies Mediterranean Market in Lake City. Sophie was born and raised in Renton, Washington.
---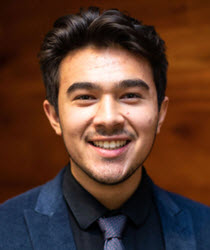 Braden Sigua will graduate from Seattle University in June 2020 with degrees in philosophy and Spanish. Braden is interested in the ethical relationship between technology and politics, the climate crisis, and the 1999 film Magnolia. After graduation, he wants to get involved with water sustainability efforts in South America and pursue a career focused on addressing the root causes of climate change. Previously, Braden spent six months abroad in Puebla, Mexico to study Spanish and Latin American history and interned for the Alliance for Gun Responsibility and a Seattle based political consulting firm. Recently, Braden has been working as the field organizer for the Egan Orion City Council campaign and is producing a podcast focused on philosophy and technology. Braden was raised in Snohomish, Washington.
---

Arun Solanky is a junior at the University of Washington, where he studies political economy and business administration. After graduating, Arun intends to attend law school, with a particular interest in litigation and international law. He also currently serves as the finance and fundraising chair of the Phi Alpha Delta Pre-Law Fraternity at the University of Washington. Arun co-founded Model United Nations Northwest, a nonprofit dedicated to empowering local youth by hosting Model United Nations conferences across Washington State, and served as the board of directors' executive vice president until last year. He is also involved with the Business Impact Group consulting organization at the Foster School of Business. Arun was born and raised in Bellevue, Washington.
---
Learn more about the Slade Gorton International Policy Center.