Gorton Leaders Class of 2018–19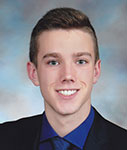 Connor Applegate is a junior at the University of Washington studying Business Administration and Political Science. He is from Issaquah, Washington, and has lived in Washington his entire life. Connor plans to graduate in the spring of 2020. Over the summer, Connor interned for his third and final time as a counselor at Mt. Rainier Leadership Camp, where the curriculum focuses on developing high school students to effect positive change at their school. He is also very involved in his fraternity leadership, where he currently serves as president. As a member of the Global Leaders Program, he hopes to learn more about leadership roles and help bridge the growing partisan divide.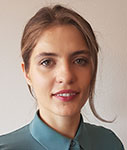 Daria Dolgova is a junior at the Foster School of Business at the University of Washington, studying accounting and finance. She was born and raised in Russia and moved to the United States six years ago. Daria is fluent in three languages and is currently learning a forth. She is involved in multiple organizations on and off campus, including the UW's Actuarial Science club, and Seattle Refined Reads. She is the incoming president of WPC Young Professionals Club on campus and anticipates spreading awareness to UW students about local and state policies and their influence. She is also a small business owner, having recently launched her own online sales company. She hopes to share her experiences with other GLP fellows and leaders in the community to improve the foster care system.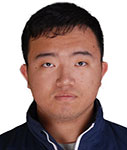 Zhiqin Gao will graduate Phi Beta Kappa in 2019 from the University of Washington with majors in History and International Studies and honors in Political Science. Zhiqin has worked with people and institutions on promoting Chinese culture and China-U.S. relations. As a junior, Zhiqin successfully defended his thesis on the pride and prejudice in China-U.S. relations. He plans to launch a China-U.S. Dialogue Series where Chinese and American experts and policymakers can engage in serious academic and policy discussions. As a research assistant, Zhiqin has written various policy memos on Chinese foreign policy and U.S.-Asia relations. Zhiqin has been to two-thirds of the congressional offices to seek support for a proposed bill on helping POWs and veterans from the Pacific War. He hopes to pursue a career in foreign affairs to formulate diplomacy for transnational challenges.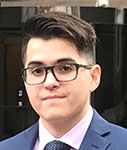 Jose Luis Gomez-Angulo was born and raised in Arizona and graduated from Arizona State University. He moved to Washington to obtain a master's degree in Applied International Studies at the UW Jackson School of International Studies and will graduate in 2019. Jose's primary interests include foreign policy, international security, and finance. He grew up speaking both Spanish and English and has a fascination with languages and linguistics. As an undergraduate Jose learned French and as a Gilman International Scholar traveled to Bosnia and Herzegovina and Croatia to study Serbo-Croatian. Jose hopes to pursue a career in the Foreign Service or as a consultant in the private sector.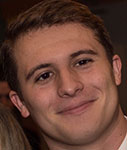 Theodore Madura is a senior at the University of Washington majoring in Political Science with a focus on International Security and minoring in French. He is from Long Beach, California, and spent much of his youth in the Basque region of Spain and is fluent in the Spanish language as well as proficient in the French language. Theo hopes to use his language skills to pursue an MBA in France at the University of Bordeaux following graduation from the University of Washington in 2019. He believes the GLP will advance his growth as a leader as he plans to work on policy that promotes cross-cultural integration as a means toward depolarization of global communities.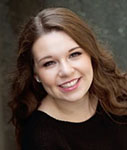 Rachel Massey was born and raised in North Bend, Washington, and moved to Seattle three years ago to begin her undergraduate education at the University of Washington. Rachel is a senior pursuing a bachelor's degree in Political Science and Public Health. A competitive dancer during middle school and high school, she has a minor in dance at the UW. Rachel plans to graduate in 2019. After graduating, she hopes to travel and obtain a job developing or analyzing policy involving public health, specifically the United States' healthcare system. She applied to the GLP to develop a deeper understanding of public policy and to advance her leadership and communications skills.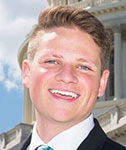 Patrick McGarry, Jr., grew up in Glenwood Springs, Colorado, and moved to Washington State in 2015 to attend Seattle University, where he is a senior studying Political Science, Public Affairs, and Theatre. Patrick spent the past summer in Washington, D.C., as an intern in the U.S. Senate. His previous work experience includes positions on local campaigns in Washington State as well as an internship with the National U.S.-Arab Chamber of Commerce. Patrick also serves as a campus tour guide and manages the Extended Visit Program at Seattle University. After graduation, Patrick hopes to return to Washington, D.C., to work on Capitol Hill and further his goal of using free-market values as the foundation for new and innovative public policies.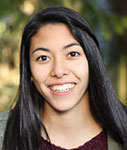 Emi Montenegro is a fourth-year student at Seattle University studying International Studies. Although she has lived most of her life in Redmond, Washington, family and education experiences have given her other places that she also considers home: Cali, Colombia; Meylan, France; and Fremont, California. Fluent in English, French and Spanish, Emi hopes to add more cities to this list after she graduates in June. She is passionate about social and racial justice, immigrant and refugee affairs, and sustainability. She has completed an internship at the International Rescue Committee, where she deepened her understanding and knowledge of refugee resettlement in the United States.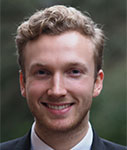 Richard Perry is a senior at the University of Washington pursuing degrees in Finance and honors International Studies. While he was born in Australia, Richard was raised in Bainbridge Island, Washington. As a Zhi-Xing Fellow, he spent this summer researching the U.S.-China business and trade relationship, learning Mandarin, and traveling China. Richard is passionate about poverty reduction and believes that improving the health of banks and financial systems can make a significant impact. To this end, he sees himself working in multilateral development banking. Richard is president and founder of Husky Global Affairs, a student-led research organization and publisher. In addition, he plays on the University of Washington men's lacrosse team.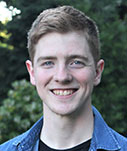 Alex Peterson was born and raised in Snohomish, Washington, and is a junior at the University of Washington studying Economics and Statistics. He is a member of the UW Student Senate and an intern at a Seattle-based economic consulting firm. After graduating, Alex plans to attend law school and eventually enter a career in politics. He has been a member and later chairman of the Washington State Legislative Youth Advisory Council, representing the opinions of young people to the state legislature. He also founded a non-profit for children with developmental disabilities to learn beginner musical instruments. Alex also studied Middle Eastern politics at the University of London through the US-UK Fulbright Program.
Waylon Robert is a senior at the Evergreen State College. His activism began early when he nominated the historic Bush House Hotel and Restaurant, which is currently being restored, in the Index for Washington's Most Endangered Buildings List. Waylon assisted with the City of Hoquiam's library renovation, raising over $40,000 in Grays Harbor and securing a $250,000 WA State Capital Budget request. Waylon has held internships ranging from the New Orleans City Council to the Washington State Supreme Court. He serves on the boards of the Grays Harbor College Foundation and HistoryLink. This summer Waylon worked on the floor at Hoquiam Plywood. He would like to work in the timber industry as well as serve in the state legislature.
Maggie Roberts, from Grants Pass, Oregon, is a senior at Seattle University and will graduate with degrees in Philosophy and English and a minor in music in June, 2019. This summer, Maggie interned in New York City at the Manhattan Institute for Public Policy and Research. She also has been an ISI Honors Scholar, an AEI Summer Honors Student, a Hertog Foundation Fellow, a Discovery Chapman Fellow and recipient of the WPC Jennifer Dunn-Thompson Scholarship. After graduation, Maggie plans to pursue a career in law with a goal of working at state and federal levels to legislatively and legally promote solutions for the severe lack of attorneys in rural communities across the United States.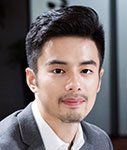 Hancheng Shi, who goes by Hanson, is a graduate student pursuing a Master of Public Administration degree at the Evans School of Public Policy and Governance of the University of Washington, expecting to graduate in 2019. He received his BA from the School of English Language and Culture at the Zhejiang International Studies University, where he was named Student of the Year in 2017. Hanson is an active member of Global Shapers Community of the World Economic Forum in China. He is interested in nonprofit management and public leadership with a focus on social equity and technology policy. Hanson has been to 13 major cities in the United States the past year and looks forward to exploring more during his time here.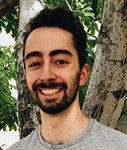 Abe Sinay-Smith graduated from Wenatchee High School. He was accepted as a Rotary Exchange student and spent a year in Italy learning the culture and language while attending an Italian high school. He is an incoming senior at the University of Washington and expects to graduate in the spring of 2019 with a Bachelor of Science degree in Molecular, Cellular, and Developmental Biology. Abe has been active with the UW Global Medical Brigades for three years, raising funds to pay for medication and supplies and traveling to deliver medical service to rural communities with some of the worst health conditions in Central America. He plans to work toward a Master's degree in Health Policy or Administration.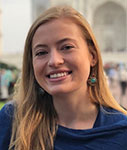 Adrianne Stowe is a senior at the University of Washington majoring in International Studies and Communication. This summer she was the Public Affairs intern for the Department of State at the U.S. Embassy in Tirana, Albania. Immediately following the internship she participated in a three-week study-abroad trip with the Foster School of Business traveling throughout India to learn about societal impacts of businesses, non-profit organizations, and government programs. Adrianne grew up in Woodinville, WA. After graduation, she plans to be involved with municipal government affairs in the Seattle area or work with non-profits. Long term goals include graduate school for public administration or urban planning before Adrianne pursues a Foreign Service career.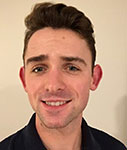 Evan Ulman is a junior studying Political Science and Law, Societies, & Justice at the University of Washington. Evan is from Gig Harbor, Washington, but was born and raised in the American Southwest. Evan's academic interests include politics, public policy, leadership and management, human rights, and constitutional law. He previously worked as the outreach coordinator for his student government's Office of Government Relations, where he led volunteer phone bankers and created resources to help students register to vote. He currently works for UW Transportation Services conducting policy analysis and providing staffing support for the student group that oversees the mandatory student transportation fee. A dedicated Rotaractor, Evan serves on the board of Rotaract District 5030.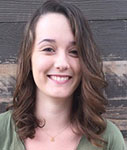 Jensen Welton is a first-year Master's student at the University of Washington's Henry M. Jackson School of International Studies. Originally from Saratoga, California, Jensen received her BA in History with a minor in Asian Studies from California Polytechnic State University in 2017. Jensen participated in Cal Poly's new student orientation program as a Week of Welcome group leader. After graduating, Jensen spent a year abroad in Taipei, Taiwan, enrolled in an immersive Mandarin language program. Jensen's time abroad in Asia inspired her to pursue a career in public service or foreign analytics after she graduates. Jensen's academic interests include women's and gender studies, US-China relations, and the Mandarin language.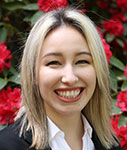 Sofya Yuryeva is a senior at the University of Washington majoring in European Studies and Communications with a minor in Political Science and will graduate in 2019. Sofya immigrated to the U.S. from Bashkortostan, Russia, in 2011 without prior knowledge of English and has lived in Seattle. She has been an intern at the World Affairs Council in Development and Communications. As an immigrant, she notes that the current path to naturalization contains more information about U.S. history than the education system. As a result, Sofya has a goal to make foreign affairs and politics accessible and clear to everyone to increase participation in elections and global conversation.
---
Learn more about the Slade Gorton International Policy Center.