William H. Gates Sr.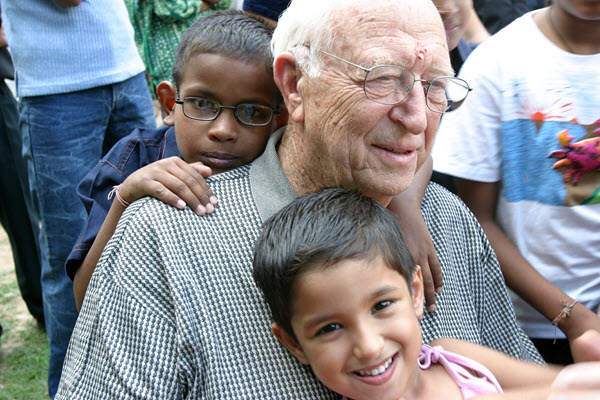 Remembering William Henry Gates Sr.
(November 30, 1925–September 14, 2020)
William H. Gates Sr. was a friend of NBR who played a central leadership role in launching the Pacific Health Summit, a meeting that annually convened 250 top leaders from science, industry, and policy to discuss how to realize the dream of a healthier future. NBR served as Secretariat for the Summit from its inception in 2004 through the concluding meeting in 2012.
Bill joined George F. Russell, Jr., then Chairman of NBR, in serving as co-chair of the Summit's advisory group and providing seed funding for the Summit. Building on Bill's strong personal support, in 2007 the Bill & Melinda Gates Foundation joined NBR and the Fred Hutchinson Cancer Research Center in becoming the Summit's third co-presenting organization.
Bill also helped NBR to establish George F. Russell, Jr. Hall, NBR's headquarters in Seattle's University District, named in honor of his friend and NBR's longtime chairman.
NBR joins the many other organizations in Seattle and around the world in remembering and honoring Bill for his leadership, support, and friendship.
---
---