Robert Holleyman
C&M International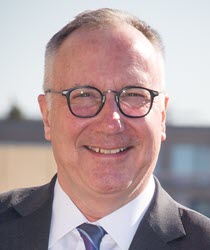 Robert Holleyman is a member of the Board of Advisors at the National Bureau of Asian Research.
Ambassador Holleyman is president and CEO of Crowell & Moring International and a partner of the law firm Crowell & Moring. He is part of the firm's International Trade, Privacy & Cybersecurity, and National Security groups. He advises clients on trade and investment issues including market access, global trade negotiations, tariffs, and cross-border data flows.
Ambassador Holleyman served as Deputy United States Trade Representative from 2014-2017. He was responsible for U.S. trade and investment relations in Asia, including the Asia-Pacific Economic Cooperation forum (APEC), China, and India. He was also responsible for global trade policy in the areas of services, investment, intellectual property, and innovation. He led USTR's focus on the digital economy and U.S. negotiating priorities around digital trade, and also represented USTR on the Committee on Foreign Investment in the U.S. He was previously appointed by President Obama to serve as a member of the U.S. Advisory Committee on Trade Policy and Negotiations.
Ambassador Holleyman was President and CEO of BSA/The Software Alliance from 1990–2013, transforming it into a global association representing the world's software powerhouses across 65 countries. He served in all three branches of the U.S. government with prior service as counsel in the Senate and as a clerk in U.S. District Court.
Publications