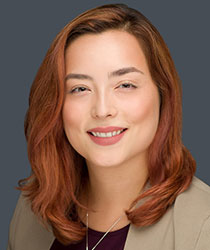 Melissa Newcomb is a Project Manager with the Political and Security Affairs group at NBR. In this position, Ms. Newcomb manages and supports projects related to Taiwan, cross-strait relations, and the PLA Conference.
Prior to joining NBR, Ms. Newcomb was the Research Manager at the Global Taiwan Institute and Associate Editor of the Global Taiwan Brief. At the Global Taiwan Institute, she created and managed the Civil Society and Democracy Series. She also previously worked at the East-West Center in Washington, D.C.
Ms. Newcomb holds an MA in International Affairs with a focus on East Asia and Conflict Resolution from the School of International Service at American University. She also holds a BA from St. Mary's College of Maryland with a double major in English Literature and Asian Studies.