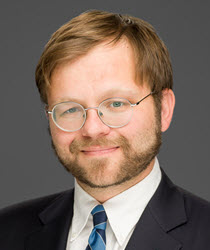 John S. Van Oudenaren is Assistant Director with the Political and Security Affairs group at NBR. In this position, Mr. Van Oudenaren manages NBR's projects on China's Vision for a New Regional and Global Order, the People's Liberation Army (PLA) Conference, and the Maritime Awareness Project (MAP).
Prior to joining NBR, Mr. Van Oudenaren was assistant director at the Center for the National Interest, where he managed programming on foreign and defense policy issues. Previously, he was a program officer and assistant to diplomat in residence Daniel Russel, at the Asia Society Policy Institute in New York. He also has worked at the National Defense University's College of International Security Affairs, where as a research assistant he supported counterterrorism and regional studies programs, at the National Institutes of Health, and as an English teacher in Shanghai. He lived in mainland China for several years and is conversationally proficient in Mandarin.
Mr. Van Oudenaren has written extensively on the political and security dynamics of the Indo-Pacific region. His research and analyses have been featured in Asian Affairs: An American Review, the American Interest, ChinaFile, the Diplomat, Parameters, and the National Interest. His research interests include U.S. Asia policy, U.S.-China relations, Chinese foreign policy, civil-military relations, authoritarian political systems, elite politics in China, and transnational organized crime.
Mr. Van Oudenaren holds a master's degree in Asian studies from the George Washington University Elliott School of International Affairs and a bachelor's degree in history (minor in Chinese) from St. Mary's College of Maryland.
Publications