Arzan Tarapore
Nonresident Fellow
The National Bureau of Asian Research


Adjunct Defense Analyst
RAND Corporation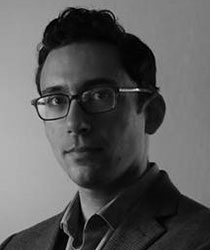 Arzan Tarapore is a Nonresident Fellow at NBR, and an adjunct defense analyst at the RAND Corporation. Combining a PhD with 13 years of government experience, his research focuses on strategy, military effectiveness, and Indo-Pacific security issues. He previously held research positions at the East-West Center in Washington, D.C., and the Observer Research Foundation in New Delhi. His work has been published in the Washington Quarterly, Joint Force Quarterly, Washington Post's blog the Monkey Cage, War on the Rocks, and the Interpreter.
Prior to his scholarly career, Mr. Tarapore served in the Australian Defence Department in a variety of analytic, management, and liaison positions, which included a diplomatic posting to the Australian Embassy in Washington, D.C. He holds a PhD in war studies from King's College London, an MSc from the London School of Economics, and a BA (Hons) from the University of New South Wales. He currently resides in Washington, D.C.
His personal website can be found at www.arzantarapore.com.