Update from the Commander of Indo-Pacific Command
On October 15, 2020, the National Bureau of Asian Research (NBR) Chairman's Council held the last high-level speaker series event before pausing for the 2020 election. This Virtual Roundtable featured Admiral Philip S. Davidson, Commander of United States Indo-Pacific Command. The discussion, on the challenges facing the region and the steps being taken to ensure a Free and Open Indo-Pacific, was moderated by Admiral Jonathan Greenert, the John M. Shalikashvili Chair in National Security Studies at NBR.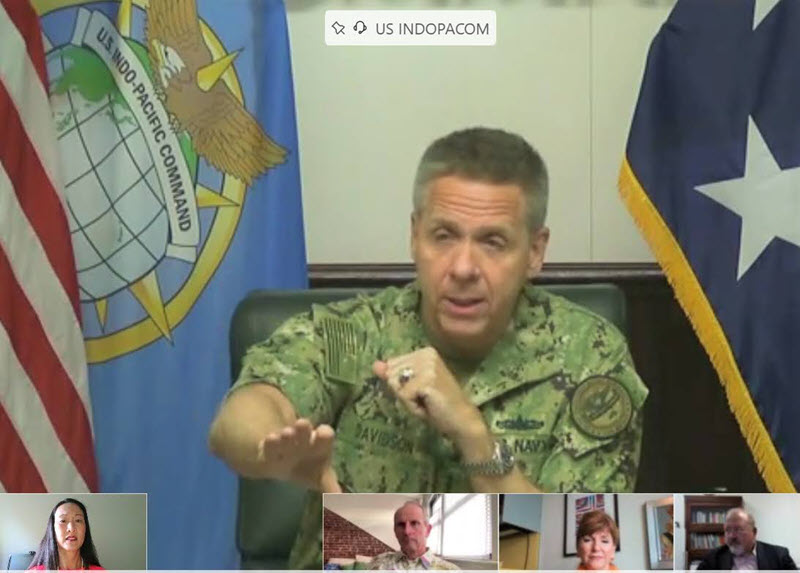 ---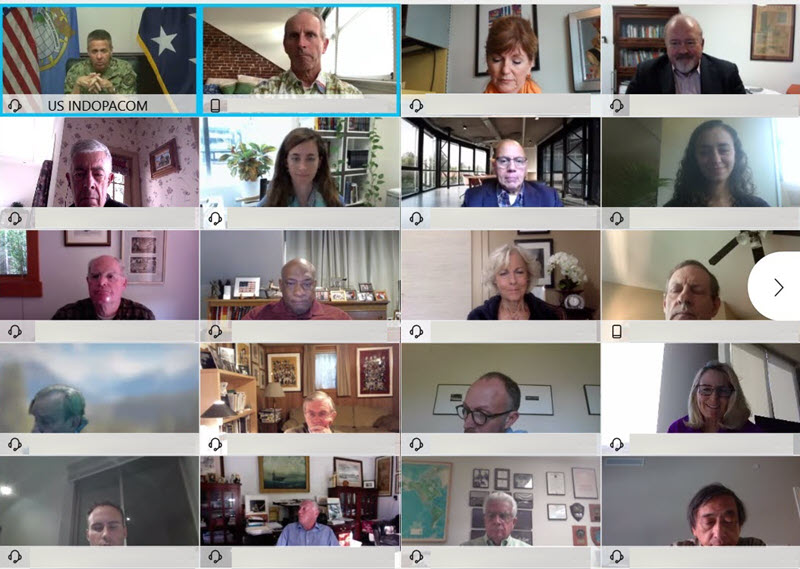 ---
NBR Chairman's Council offers an off-the-record forum to engage with leaders on a substantive level, aligned with NBR's mission to help decision-makers better understand Asia and make concrete, actionable choices. Contact us to learn more about Chairman's Council membership and benefits. Until then, we look forward to your participation!
To learn more, email [email protected].
We will look forward to engaging with you after the event regarding participation in the speaker series in 2021.