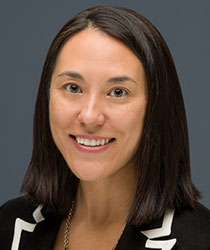 Audrey Mossberger is Senior Director of Events and Development at NBR.
As Senior Director of Events, Ms. Mossberger oversees the organization, planning, logistics, and execution of NBR events in the Washington, D.C., area and overseas, working closely with the Trade, Economics, and Energy Affairs, and Political & Security Affairs groups.
Prior to joining NBR, Ms. Mossberger spent nearly four years supporting operations at the Near East South Asia Center for Strategic Studies, one of five Department of Defense regional centers. In this capacity, she managed logistics and day-to-day processes for countless programs, many in support of the Office of the Secretary of Defense, State Department, and U.S. Central Command. Previously she worked as a consultant for the Arkansas chapter of Americans for Prosperity, overseeing the coordination of state-wide events targeting economic policy. Ms. Mossberger holds a BA in Political Science with a minor in History from the University of Arkansas.