Contact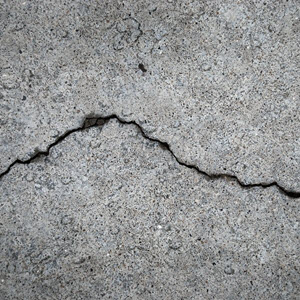 Book | Jan 21, 2020
U.S.-China Competition for Global Influence
On January 30, 2020, NBR hosted an event at the George Washington University's Elliott School of International Affairs to mark the release of Strategic Asia 2020: U.S.-China Competition for Global Influence. The event featured remarks by research director and co-editor Ashley J. Tellis, a panel of Strategic Asia authors, and a moderated keynote address by Deputy Assistant Secretary of State for East Asia Heino Klinck.
Agenda
THE RETURN OF U.S.-CHINA STRATEGIC COMPETITION
Ashley J. Tellis, Carnegie Endowment for International Peace
PANEL ONE: REGIONAL RESPONSES TO U.S.-CHINA COMPETITION
Moderator
Alison Szalwinski, The National Bureau of Asian Research
Panelists
Liselotte Odgaard, Hudson Institute
Sheila A. Smith, Council on Foreign Relations
Syaru Shirley Lin, University of Virginia
KEYNOTE ADDRESS
Moderator
Roy Kamphausen, The National Bureau of Asian Research
Keynote
Heino Klinck,
Deputy Assistant Secretary of Defense for East Asia, Department of Defense
Event Summary
To mark the release of the nineteenth volume in the Strategic Asia series, NBR convened a discussion to address how the rivalry between China and the United States is playing out around the globe.
Benjamin Hopkins opened the event by introducing George Washington University's Sigur Center for Asian Studies, the co-host for the event. NBR executive vice president and Strategic Asia co-editor Michael Wills then briefly described the Strategic Asia Program and the scope of this year's volume. Following his remarks, Ashely J. Tellis, the program's research director and co-editor of the volume, provided an overview of his introductory chapter. The chapter addresses four main issues related to U.S.-China competition: the transition in the bilateral relationship from ambiguous partnership to rivalry, the slow development of pushback from the United States, the consequences of this competition, and the viability of the current U.S. strategy.
Following this overview by Dr. Tellis, three Strategic Asia authors joined a panel moderated by Alison Szalwinski, NBR vice president for research and Strategic Asia co-editor. Each panelist briefly summarized their findings. First, Syaru Shirley Lin (University of Virginia) addressed how Taiwan is in a double-bind because political leaders must consolidate a distinct identity that China actively pushes against, while simultaneously combating the perception that increased engagement with China is the solution to Taiwan's high-income trap. In order to manage this dilemma amid growing U.S.-China competition,
Taiwan can increase relations with the United States, accommodate Beijing to reap economic benefits, or hedge between the two countries and remain a security partner with the United States while continuing to engage economically with China.
Following Dr. Lin, Sheila A. Smith (Council on Foreign Relations) discussed the consistent, broad public consensus in Japan that China is a threat to its national interests. Japan has also already begun to shift its behavior as a result of U.S.-China competition. The Abe administration has taken advantage of opportunities for Japan to expand its leadership role within the region and has increased economic engagement with China. Yet, despite such engagement with China, the relationship with and preference for the United States in Japan has not shifted. Dr. Smith asserts that as U.S.-China competition intensifies, Japan has three options to preserve its interests: deepen strategic engagement with the United States, strengthen and expand the strategic networks Japan is building across the Indo-Pacific, or engage in strategic accommodation with China.
The last panelist, Liselotte Odgaard (Hudson Institute), argued that even though Europe's response to U.S.-China competition was initially slow, it is now quite forceful. Europe is attempting to become a more unified front and prioritize its own interests and values, recognizing that the United States no longer prioritizes the NATO alliance and that Europe must become a stronger, more independent global force. However, the region also recognizes the potential benefit of engagement with China on certain issues. As a result, Dr. Odgaard posits, the most popular course of action within Europe is to strengthen European institutions apart from engagement with the United States, favor the alliance with the United States over China, and be open to some engagement with China.
For his keynote discussion, Deputy Assistant Secretary for Defense for East Asia (DASD) Heino Klinck answered a series of questions addressing different countries and regions within his portfolio. He highlighted the mission of his new office to engage with friends, partners, and allies in Northeast Asia and Oceania. He also emphasized the strong U.S. relationships with South Korea, Japan, and Taiwan, as well as the United States' intentions to improve and expand relations with the Pacific Island countries.
Both the panel and keynote address set the stage for U.S. policymakers to address growing U.S.-China rivalry and its regional implications.
(Banner photo by Thomas Peter-Pool/Getty Images)