There Is Nothing "Military" about Foreign Military Sales
On November 18, 2020, NBR held a virtual Chairman's Council event with Lieutenant General Charles Hooper (U.S. Army, retired). The discussion was moderated by NBR Board Member Melody Meyer. During the event, General Hooper drew on his extensive experience in China and the U.S. armed services to discuss the politics of foreign arms sales. Chairman's Council members were delighted to hear his many stories from the field and gain insider knowledge of the deep policy workings of US foreign affairs. The hour-long event was held virtually, with invited guests calling in from six different time zones including Seattle, Tokyo, Washington, D.C., and Hawaii.
---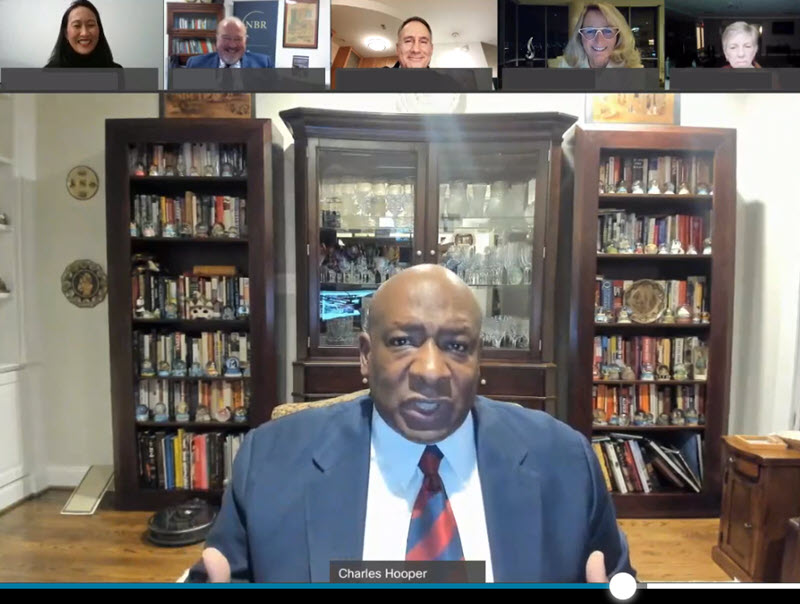 ---
NBR Chairman's Council offers an off-the-record forum to engage with leaders on a substantive level, aligned with NBR's mission to help decision-makers better understand Asia and make concrete, actionable choices. Contact us to learn more about Chairman's Council membership and benefits.
Please consider a financial gift to support this high-level speaker series as we look forward to 2021.
---
Speaker bio: Lieutenant General Charles W. Hooper