Taiwan's Coordinated Response to Disinformation
What is the best way to mitigate the impact of disinformation? Disinformation is difficult to detect, deter, and combat. Taiwan has been developing a coordinated response to disinformation campaigns from the People's Republic of China (PRC) since 2018, following attempts to influence results of the 2018 mid-term elections and the suicide of Taiwan diplomat Su Chii-cherng.
On Tuesday, November 2, NBR hosted a virtual discussion with Shih-Shiuan Kao (independent researcher), Melissa Newcomb (National Democratic Institute), and other experts on the nature of PRC disinformation campaigns in Taiwan, Taiwan's coordinated response, and the implications of Taiwan's efforts for other democracies. This discussion accompanied NBR's recently published report "Taiwan's Response to Disinformation: A Model for Coordination to Counter a Complicated Threat" authored by Mr. Kao.
Agenda
---
WELCOME REMARKS
---
Roy D. Kamphausen, The National Bureau of Asian Research
---
DISCUSSION
---
Moderator
Rachel Bernstein, The National Bureau of Asian Research
Panelist
Shih-Shiuan Kao, Independent Researcher
Discussant
Melissa Newcomb, National Democratic Institute
---
AUDIENCE Q&A
---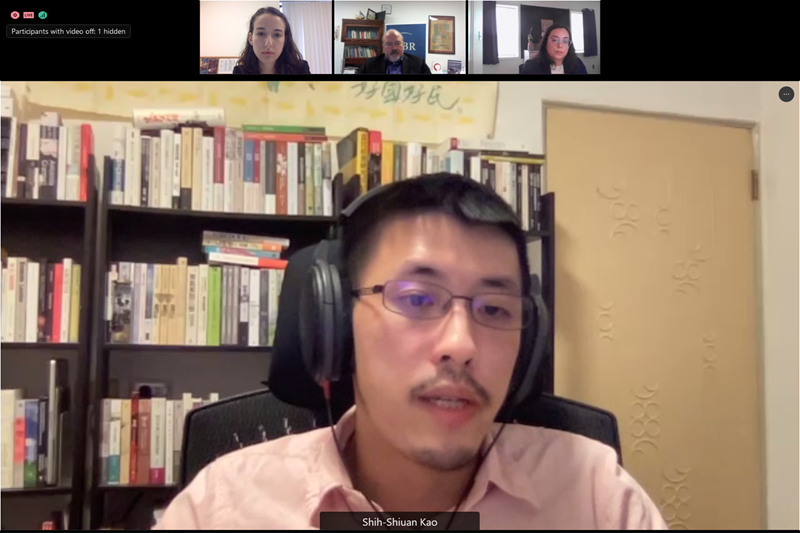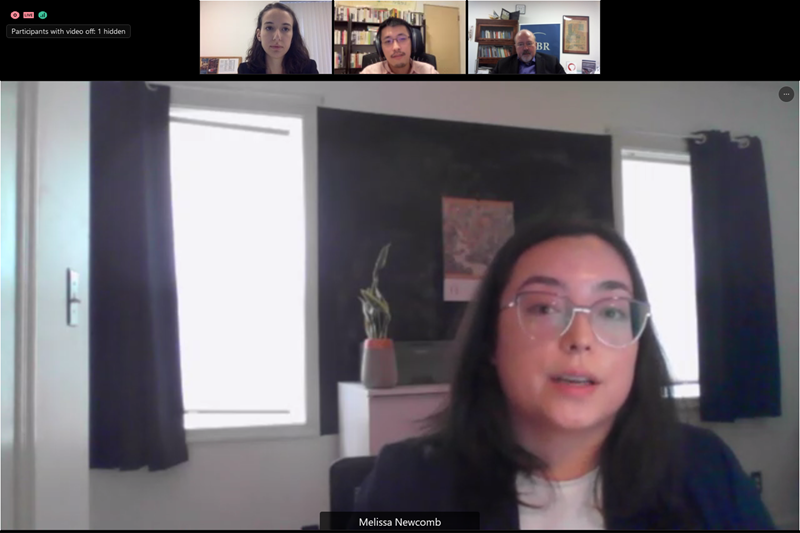 Speaker Bios
Shih-Shiuan Kao is an independent policy researcher whose work focuses on mapping the legal and policy tools for the prevention of undue foreign interference on democratic society. Mr. Kao previously was a legal researcher for Doublethink Lab, a Taiwanese NGO working on understanding influence operations and developing tools and policy suggestions for counteractions. He also was a legislative assistant (specializing in criminal policy, judicial reform, and digital privacy) of Ms. Mei-Nu Yu, a senior lawyer and well-respected human rights advocate in Taiwan, during 2018–2020.
Melissa Newcomb is the Senior Program Manager for the Hong Kong, Taiwan, and China Illiberal Influence programs at the National Democratic Institute. Previously, she managed the Taiwan portfolio at the National Bureau of Asian Research. Ms. Newcomb was a founding staff member of the Global Taiwan Institute (GTI), which launched in 2016. At GTI she created the Civil Society and Democracy series, which invited activists and experts from Taiwan to Washington, D.C., to speak about their work. Her current research is focused on Taiwan's digital democracy reforms as a fellow for the U.S.-Taiwan Next Generation Working Group with the Institute of East Asian Studies at UC Berkeley. Her recently published article in the Diplomat ("Can Taiwan Provide the Alternative to Digital Authoritarianism?") is based on her preliminary research. She holds a BA in English literature and Asian studies from St. Mary's College of Maryland and an MA in international affairs with a focus on East Asia and conflict resolution from American University.