Supply Chain Security: The Twin Challenges of Covid and China
with Matt Murray
On December 8, 2020, NBR held a President's Circle with special guest Matt Murray, Deputy Assistant Secretary for Trade Policy and Negotiations, Bureau of Economic and Business Affairs, U.S. Department of State.
NBR President Roy Kamphausen presented highlights of the top Asia-related news over the past month and then engaged in discussion with DAS Murray. Murray related fascinating experiences from his time at the U.S. Embassy in China, from negotiating the U.S.-China phase one trade deal to securing planeloads of PPE to send to the United States in the early days of the Covid-19 outbreak. A lively Q&A session included participants' questions on the future of U.S.-China trade relations, multilateralism, and supply chain resiliency. The hour-long event was held virtually, with guests joining from Seoul, Seattle, and Washington, D.C.
---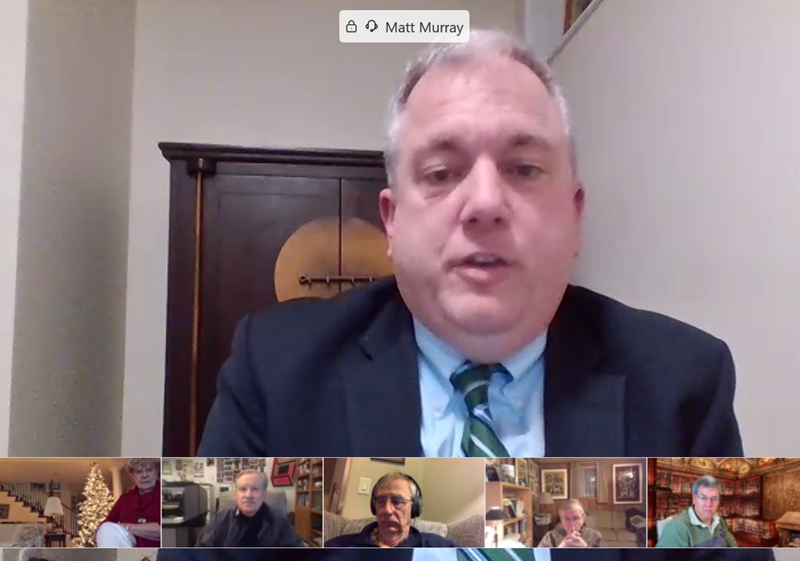 ---
The President's Circle provides a monthly forum for supporters to engage with U.S. affairs in Asia and advances NBR's mission of promoting balanced perspectives and research.
Contact [email protected] for more information on President's Circle membership and benefits.