RxAsia: Trends and Issues for the Global Biopharma Sector
with Linda Distlerath
On February 4, NBR held the first President's Circle event of 2021 with special guest Linda Distlerath, Senior Advisor to NBR, Trustee to the South Carolina Research Authority, and expert on the global biopharmaceutical industry.
In the first half-hour, NBR President Roy Kamphausen presented highlights of the top Asia-related developments in the news, ranging from the recent conclusion of the EU-China Comprehensive Agreement on Investment negotiations to the United States' self-imposed lifting of restrictions on interactions with Taiwan to the Russian cyberattack on U.S. IT security provider SolarWinds.
Dr. Distlerath shared her wealth of experience in the realm of global public health, including combatting the HIV/AIDs epidemic in sub-Saharan Africa and leading several successful healthcare initiatives in the People's Republic of China. The involvement of other global health experts in attendance made for a lively Q&A session that addressed concerns about overreliance on Chinese assembly of active pharmaceutical ingredients (API) and included a broader analysis of pharmaceutical innovation and regulatory environments in Asia and beyond.
The hour-long event was held virtually, with guests joining from Seoul, Seattle, Tokyo, and Washington, D.C.
---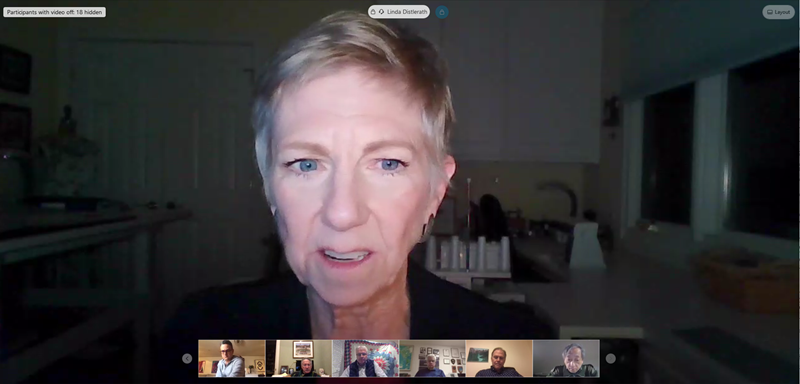 The President's Circle provides a monthly forum for supporters to engage with U.S. affairs in Asia and advances NBR's mission of promoting balanced perspectives and research.
Contact [email protected] for more information on President's Circle membership and benefits.