Contact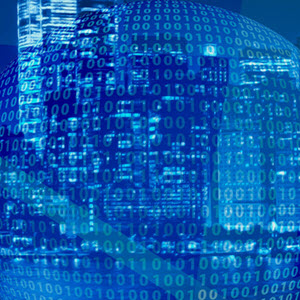 Commentary | Jan 9, 2021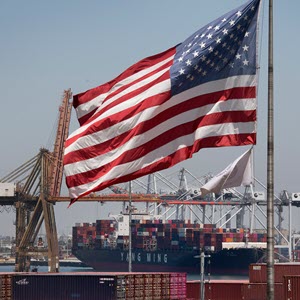 Commentary | Dec 9, 2020
Reshaping Indo-Pacific Trade Relations through Renewed American Engagement
Recent years have seen significant changes in the U.S. approach to Indo-Pacific trade relations. As the United States transitions to the Biden administration, which has pledged to pursue a foreign policy focused on rekindling alliances, re-engaging in multilateralism, and restoring U.S. leadership abroad, U.S. trade policy in the region is again poised for a dramatic shift.
On February 9, 2021, NBR held a virtual discussion with Robert Holleyman, Charles Boustany, Claire Reade, and others on the most pressing issues in Indo-Pacific trade relations and the Biden administration's approach toward the region.
Agenda
---
WELCOME REMARKS
---
Roy Kamphausen, President, The National Bureau of Asian Research
---
PANEL DISCUSSION: U.S. Trade Policy in the Biden Era
---
Panelists
Charles Boustany, Counselor, NBR; former Congressman
Wendy Cutler, Vice President and Managing Director, Washington, D.C. Office, Asia Society Policy Institute
Robert Holleyman, Crowell & Moring International; former Deputy U.S. Trade Representative
---
PANEL DISCUSSION: Impact of U.S. Re-engagement on Indo-Pacific Trade
---
Panelists
Ellen L. Frost, Senior Advisor and Fellow, East-West Center; Visiting Distinguished Research Fellow, National Defense University's Institute of National Strategic Studies
Saori Katada, Professor of International Relations, University of Southern California
Claire Reade, Senior Counsel, Arnold & Porter; former Assistant U.S. Trade Representative for China Affairs
---
Speaker Bios
Charles W. Boustany Jr. is a Counselor at the National Bureau of Asian Research (NBR). He served in the U.S. Congress from 2005 to 2017, representing a district in coastal Louisiana. He was a subcommittee chairman on the House Ways and Means Committee, Co-chair of the U.S.-China Working Group, and Co-chair of the Japan Caucus in the House of Representatives. Congressman Boustany was an acknowledged leader in the areas of trade policy, foreign economic policy, U.S.-China relations and energy policy in the U.S. Congress. At NBR, he co-chaired the Taskforce on Transforming the Economic Dimension of U.S. China Strategy with Aaron Friedberg and co-authored two reports from the Taskforce: "Answering China's Economic Challenge: Preserving Power, Enhancing Prosperity" (February 2019) and "Partial Disengagement: A New U.S. Strategy for Economic Competition with China" (November 2019). Before serving in Congress, Congressman Boustany practiced medicine with board certifications in general surgery and cardiovascular and thoracic surgery. He received an MD from Louisiana State University School of Medicine.
Wendy Cutler is Vice President at the Asia Society Policy Institute (ASPI) and the Managing Director of the Washington, D.C. office. In these roles, she focuses on building ASPI's presence in the nation's capital and on leading initiatives that address challenges related to trade, investment, and innovation, as well as women's empowerment in Asia. She joined ASPI following an illustrious career of nearly three decades as a diplomat and negotiator in the Office of the U.S. Trade Representative (USTR), where she also served as acting deputy U.S. Trade Representative. During her USTR career, she worked on a range of bilateral, regional, and multilateral trade negotiations and initiatives, including the U.S.-Korea Free Trade Agreement, the Trans-Pacific Partnership, U.S.-China negotiations, and the WTO Financial Services negotiations.
Ellen L. Frost is a Senior Advisor and Fellow at the East-West Center and a Visiting Distinguished Research Fellow at the National Defense University's Institute of National Strategic Studies. She previously served in the U.S. government as counselor to the U.S. Trade Representative, as deputy assistant secretary of defense for international economic and technology affairs, and in various positions in the Treasury and State Departments. Dr. Frost is an expert on Indo-Pacific political-economic issues and their strategic and security implications, Asian regionalism, and U.S. rebalancing strategy. She has authored multiple books on these topics, including Asia's New Regionalism (2008). She received a PhD from the Department of Government at Harvard University, an MA from the Fletcher School of Law and Diplomacy, and a BA from Radcliffe College, Harvard University.
Robert Holleyman is the President and CEO of Crowell & Moring International and a partner with the law firm Crowell & Moring. He advises clients on trade and investment issues, including cross-border data flows, data privacy, and cybersecurity. He served as deputy U.S. Trade Representative (USTR), with the rank of ambassador, from 2014 to 2017. In this role, Ambassador Holleyman led the creation of the Digital Trade Working Group and developed USTR's "Digital2Dozen" measures that supported a free and open internet in Asia. He was responsible for handling USTR's negotiations with China through the Joint Committee on Commerce and Trade, with India through the U.S.-India Trade Policy Forum, and with APEC and other Asian regional institutions. He also served as USTR's representative to the Committee on Foreign Investment in the United States (CFIUS), as well as on the board of the Overseas Private Investment Corporation (OPIC). Prior to joining USTR, Ambassador Holleyman served as senior counsel for the U.S. Senate Committee on Commerce, Science, and Transportation; legislative director and assistant to Louisiana Senator Russell B. Long; and judicial clerk for District Court Judge Jack M. Gordon.
Roy Kamphausen is President of NBR. As a specialist on a range of U.S.-Asia issues, he has led and contributed substantively to NBR's research initiatives and has served as author, contributing author, or co-editor to numerous publications. His areas of expertise include China's People's Liberation Army, U.S.-China defense relations, East Asian security issues, innovation, and intellectual property protection. Prior to joining NBR, Mr. Kamphausen served as a career U.S. Army officer. He holds a BA in political science from Wheaton College and an MA in international affairs from Columbia University. He studied Chinese at both the Defense Language Institute and Beijing's Capital Normal University.
Saori Katada is a Professor of International Relations at the University of Southern California. Her research focuses on topics in international political economy, including regional integration, trade agreements, and financial politics. She also has extensively studied Japan's foreign and domestic economic policies and their impact on the Indo-Pacific region. Professor Katada has authored or co-authored numerous books, most recently Japan's New Regional Reality: Geoeconomic Strategy in the Asia-Pacific (2020), as well as dozens of book chapters and articles. She has received grants from the Japan Foundation and the National Endowment for the Humanities. Professor Katada holds a PhD in political science from the University of North Carolina, Chapel Hill. Prior to her academic career, she served as a researcher for the World Bank and at the UN Development Programme.
Claire Reade is a Senior Counsel at Arnold & Porter, where she advises clients on regulatory and governance issues in the U.S.-China context as well as strategic and legal issues related to trade negotiations, trade litigation, and World Trade Organization (WTO) dispute settlement. From 2006 to 2014, she served in the Office of the U.S. Trade Representative (USTR), first as chief counsel for China Trade Enforcement and then as assistant USTR for China affairs. In the former role, she coordinated USTR's efforts to ensure Chinese compliance with its WTO and other trade obligations, bringing nine WTO disputes and a special safeguard action. In the latter role, she led U.S. trade negotiations with China, coordinating interagency efforts, developing strategy, and successfully eliminating barriers to trade. Before joining USTR, Ms. Reade counseled U.S. and foreign companies on various international market issues and litigated in numerous international dispute settlement forums. She has experience in NAFTA, WTO, Section 301, Section 201, and anti-dumping/countervailing duty cases.