Perspectives on Energy, Sustainability, and Development
On February 10, 2021, NBR held a Chairman's Council virtual roundtable with former U.S. Secretary of Energy Ernest Moniz, President and CEO of the Energy Futures Initiative. The discussion was moderated by Kurt Glaubitz, a member of NBR's Board of Directors and General Manager, Corporate Affairs, Asia Pacific, Chevron Eurasia Pacific Exploration and Production Co.
Secretary Moniz spoke candidly on the current state of global energy and shared his opinions on the path forward to a greener future. Moniz took questions from Chairman's Council members on topics ranging from energy deals with Asia-Pacific allies and partners to energy models in the European Union. The hour-long event was held with invited guests calling in from across the world.
Speaker bio: Secretary Ernest Moniz
---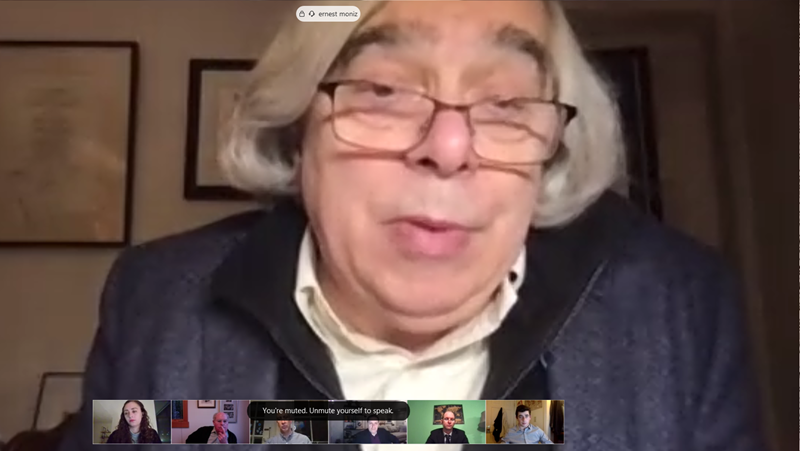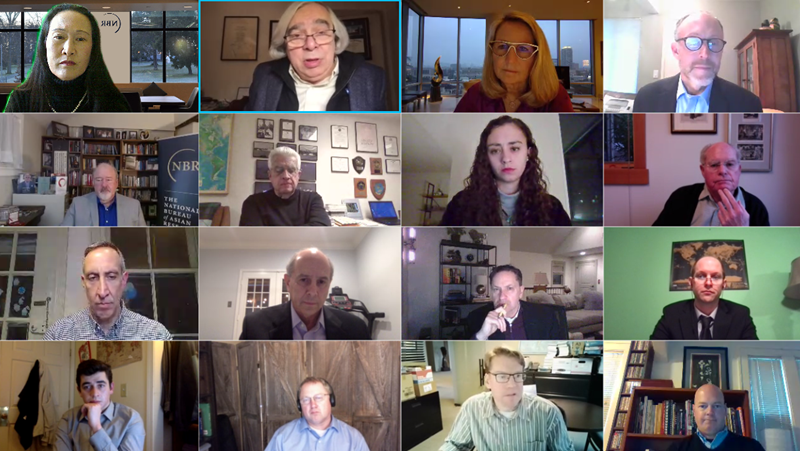 ---
NBR Chairman's Council offers an off-the-record forum to engage with leaders on a substantive level, aligned with NBR's mission to help decision-makers better understand Asia and make concrete, actionable choices. Contact us to learn more about Chairman's Council membership and benefits.
Please consider a financial gift to support this high-level speaker series in 2021.