Economic Security Strategy
Chairman's Council Virtual Fireside Chat
On June 24, 2020, the National Bureau of Asian Research held a Chairman's Council Virtual Fireside Chat with U.S. Department of State under secretary for economic growth, energy, and the environment Keith Krach as it relates to "Economic Security Strategy." The discussion and Q&A were moderated by NBR Board of Directors vice chairman George Davidson.
As the U.S. senior economic diplomat, Krach engaged the Council in a wide-ranging discussion on U.S.-China trade relations and economic security in the age of COVID-19. Over the course of an hour, Chairman's Council members gained direct insight from Krach on issues related to the U.S.-China economic relationship, learned about his proposed Economic Security Strategy, and heard his many personal anecdotes and stories from years of working in GM and DocuSign.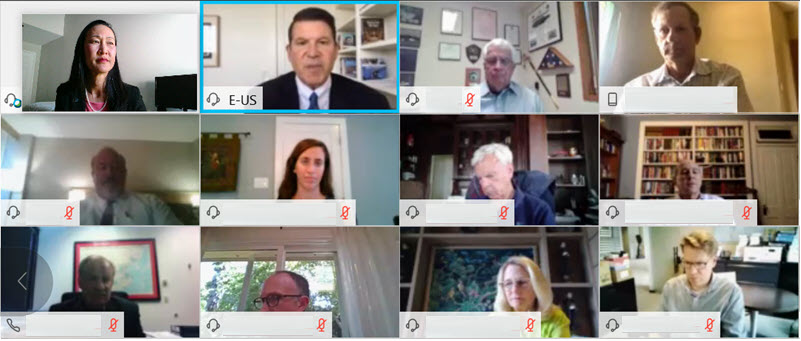 NBR Chairman's Council offers an off-the-record forum to engage with leaders on a substantive level, aligned with our organization's mission to provide balanced analysis for informed U.S. Asia policy decisions. Contact us to learn more about Chairman's Council membership and benefits.