America's 64th Secretary of State on the U.S. and Asia
On June 23, 2021, the National Bureau of Asian Research (NBR) Chairman's Council Virtual Roundtable featured Madeleine Albright, former U.S. Secretary of State and Chair, Albright Stonebridge Group. The discussion was moderated by NBR board member Mitchell "Mitch" B. Waldman, executive vice president of government and customer relations for Huntington Ingalls Industries, who also took questions from participants.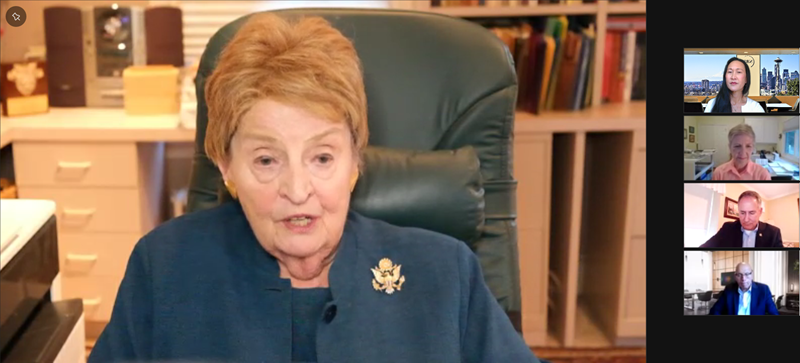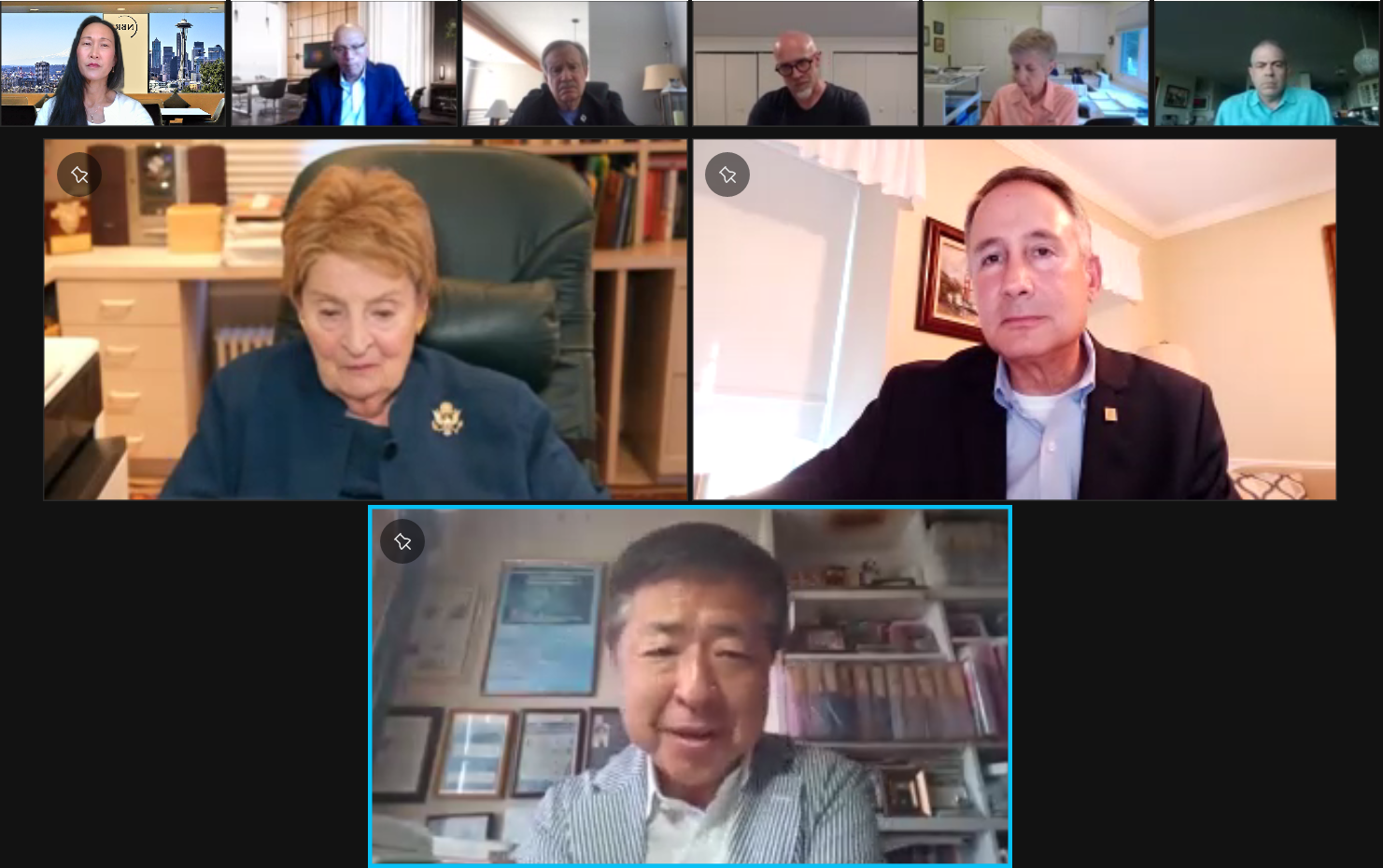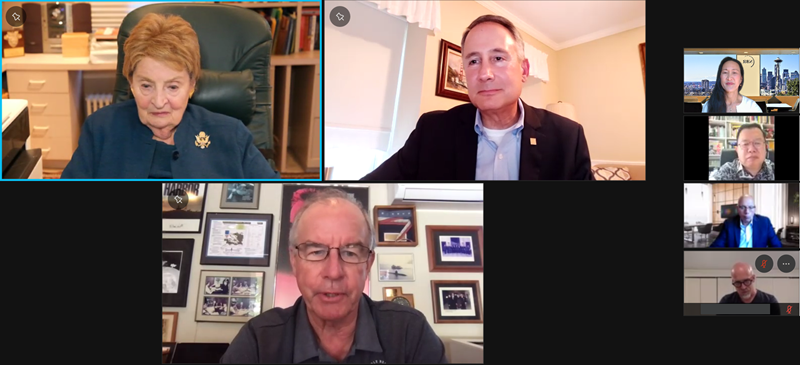 The Chairman's Council offers an off-the-record forum to engage with leaders on a substantive level, aligned with NBR's mission to help decision-makers better understand Asia and make concrete, actionable choices. Contact us to learn more about Chairman's Council membership and benefits. We welcome your support and engagement!