Contact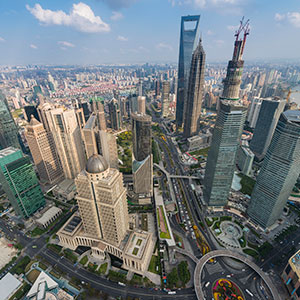 Report | Nov 17, 2014
2014 Energy Security Workshop
China's Energy Crossroads: Forging a New Energy and Environmental Balance
On June 5, NBR and the Woodrow Wilson International Center for Scholars co-hosted NBR's tenth annual Energy Security Workshop "China's Energy Crossroads: Forging a New Energy and Environmental Balance."
China has emerged as the world's single-largest energy consumer, and the country's phenomenal economic growth has increased global demand across a broad spectrum of fuel choices, including coal, oil, and gas. Surging demand has not only dramatically reshaped world energy markets but also raised new and more complex questions for stakeholders concerned with developments in China's domestic energy infrastructure, environmental policymaking, and global energy diplomacy. At the same time, Beijing is also struggling to reshape its domestic economy. Two critical parts of this effort will be decreasing the economic role of heavy, energy-intensive industries and reducing the enormous energy supply requirements necessary for sustaining economic growth.
How China addresses these challenges will have significant implications not only for domestic audiences but for the environmental, economic, and geostrategic outlooks of the Asia-Pacific and the rest of the world.
With these concerns in mind, the 2014 Energy Security Workshop examined:
Beijing's search for a new energy strategy and prospects for advancing more demand-, market-, and efficiency-driven approaches;
China's evolving approach for promoting oil and gas supply security, and how the country's demand will affect both international markets and regional geopolitics;
China's ambitious plans to reshape its use of coal in the power sector, and the prospects for meeting critical targets to enhance supply efficiency and manage demand growth;
the growing importance of environmental concerns as a driver of China's energy policies; and
how the United States, China, and other regional stakeholders can work together to address common energy challenges.
Speakers
Philip Andrews-Speed, Energy Studies Institute, National University of Singapore
Edward C. Chow, Center for Strategic and International Studies
Katherine Casey Delhotal, ExxonMobil
James P. Dorian, International Energy Economist, Washington, D.C.
Erica Downs, The Brookings Institution
Deborah Gordon, Carnegie Endowment for International Peace
Mikkal E. Herberg, The National Bureau of Asian Research
Joanna Lewis, Georgetown University
Li Bin, Embassy of the People's Republic of China in the United States of America
Li Zhidong, The Institute of Energy Economics, Japan
Meredith Miller, The National Bureau of Asian Research
Peter Ogden, Center for American Progress
Jennifer L. Turner, Woodrow Wilson International Center for Scholars
Agenda
Sponsors
Asian Development Bank
Chevron
ConocoPhillips
ExxonMobil
Ronald Reagan Building and International Trade Center