Contact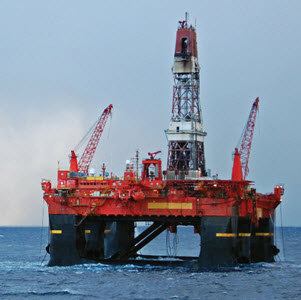 Report | Sep 19, 2011
2011 Energy Security Conference
On May 4, 2011, The National Bureau of Asian Research (NBR) and the Woodrow Wilson International Center for Scholars co-hosted NBR's seventh annual Energy Security Conference, "Asia's Rising Energy and Resource Nationalism: Implications for the United States, China, and the Asia-Pacific Region," in Washington, D.C.
Energy and resource security have become critical strategic issues in Asia as energy demand and import dependence rise rapidly. Regional powers, most importantly China, have responded with nationalist and mercantilist strategies to secure control over energy and commodity supplies. This zero-sum atmosphere is feeding geopolitical rivalries among China, the United States, Japan, India, and Korea. The United States has a major stake in preventing competition over energy and commodities from fueling regional strategic distrust and conflict.
Conference discussions focused on national oil and gas acquisition strategies, the connection between energy and control of the sea lanes, the impact of Asian national oil companies on the oil industry competitive landscape, and the emergence of rare earth minerals as an arena for national competition.
This flagship event of NBR's Energy Security Program is part of an ongoing initiative that seeks
to bridge the gap between policymakers, industry leaders, and other stakeholders concerned with the future of Asian energy markets.
Speakers and Discussants
Robert Cekuta, Department of State
Edward Chow, Center for Strategic and International Studies (CSIS)
Bernard Cole, National Defense University
Gabriel Collins, China SignPost
Clint Cox, The Anchor House
Yufan Hao, University of Macau
Llewelyn Hughes, The George Washington University
Mikkal Herberg, The National Bureau of Asian Research (NBR)
Bo Kong, Johns Hopkins School of Advanced International Studies (SAIS)
Ken Koyama, Institute of Energy Economics, Japan (IEEJ)
Tanvi Madan, University of Texas at Austin
James Manicom, Balsillie School of International Affairs
Jane Nakano, Center for Strategic and International Studies (CSIS)
Wang Zhen, University of Virginia, China University of Petroleum at Beijing
---
Agenda and Speaker Bios
Conference Agenda | Speaker Biographies
Sponsors
Chevron
ConocoPhillips
ExxonMobil
The Henry M. Jackson Foundation
JOGMEC