Fellows spend the summer as junior fellows in residence at NBR's Seattle office and participate in an intensive summer seminar featuring experts in the policy and international relations field. During the Ellings-Korduba Summer Seminar, fellows present policy suggestions and/or individual research findings to NBR staff and select guests from the policy, academic, and business communities.
---
2020–21 Ellings-Korduba Research Fellows
James Diddell
Columbia University
Mentor: Isaac Kardon (U.S. Naval War College)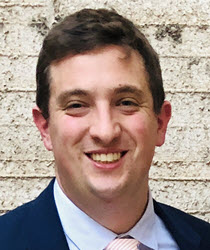 James Diddell is an MPA candidate in International Security Policy and East Asian Studies at Columbia University's School of International and Public Affairs. His research examines the role that cooperation in maritime law enforcement between the United States, Japan, and South Korea can play in strengthening trilateral relationships to resist Chinese gray-zone coercion. Prior to attending Columbia University, he served for seven years in the U.S. Coast Guard, spending time stationed in Hawaii and New York. He holds a Certificate in Public Administration from Clemson University and a BS in Public Policy from the U.S. Coast Guard Academy.

Christine Liu
University of Maryland
Mentor: Kevin Pollpeter (CNA)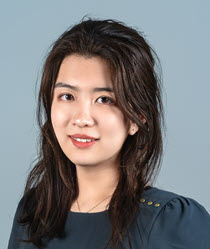 Christine Liu is a BA candidate in International Relations and Economics at the University of Maryland, College Park. Her research analyzes the intersection of economics, technology, and national security as it pertains to US interests in East Asia. Prior to this fellowship, she examined China's industrial policy and high-tech competitiveness as an intern at the U.S. Department of Commerce. She also conducted research at the International Institute for Strategic Studies and National Defense University. After graduation, she is interested in attending graduate school and pursuing a career in public service. She is fluent in Mandarin, Japanese, and English.