We are pleased to announce NBR's 2020–21 Ellings-Korduba Research Fellows. The fellows will conduct independent research on their chosen research topic under guidance from their assigned mentors and NBR editors during the academic year. In the summer, the Ellings-Korduba Fellows will become junior fellows in residence at NBR's Seattle office and will participate in an intensive summer seminar led by Richard Ellings and guest speakers. At the end of their summer program, the fellows will hold a roundtable to present their research findings to NBR staff and select guests from the policy, academic, and business communities.
---
2020–21 Fellows
Tiffany Chan
Yale University
Mentor: Joel Wuthnow (National Defense University)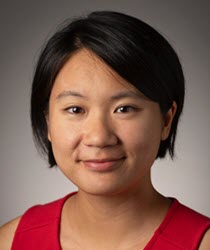 Tiffany Chan is an MA candidate at Yale University's Jackson Institute for Global Affairs, where her research focuses on Chinese foreign policy and economic activities abroad, especially in Central Asia. Prior to enrolling at Yale, she managed an interdisciplinary research center at Harvard University that advises Chinese practitioners on air pollution, energy, and climate change policy issues. She also previously assisted with Chinese and Taiwanese nuclear policy research at the Harvard Kennedy School Belfer Center and interned at the office of a Lithuanian member of European Parliament in Brussels, Belgium. She spent her childhood in Hong Kong and is fluent in Mandarin Chinese, Cantonese, and English.

James Diddell
Columbia University
Mentor: Isaac Kardon (U.S. Naval War College)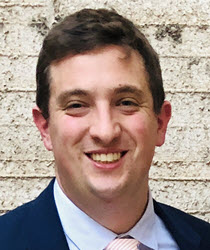 James Diddell is an MPA candidate in International Security Policy and East Asian Studies at Columbia University's School of International and Public Affairs. His research examines the role that cooperation in maritime law enforcement between the United States, Japan, and South Korea can play in strengthening trilateral relationships to resist Chinese gray-zone coercion. Prior to attending Columbia University, he served for seven years in the U.S. Coast Guard, spending time stationed in Hawaii and New York. He holds a Certificate in Public Administration from Clemson University and a BS in Public Policy from the U.S. Coast Guard Academy.

Christine Liu
University of Maryland
Mentor: Kevin Pollpeter (CNA)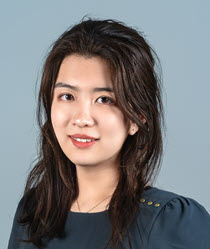 Christine Liu is an International Relations and Economics double major at the University of Maryland in College Park. She is interested in the intersection of economics, technology, and national security and seeks to conduct research on U.S.-China geoeconomic competition. As a Chinese-born naturalized citizen, she is passionate about advancing U.S. interests in East Asia and contributing to U.S. foreign policymaking. After graduation, she is interested in attending graduate school and possibly joining the Department of State or Department of Defense.