Expert Voices
Expert Voices on the 10th Anniversary of 3/11

On March 11, 2011, Japan was struck by the fourth most powerful earthquake ever recorded, a tsunami, and a nuclear accident all within a single hour. The triple disaster served as an inflection point for the country and continues to influence decision-making ten years on. NBR asked experts from our network to gauge the successes and failures of Japan's recovery and response over the last decade and assess how these decisions are defining its future.
---
Nobuo Fukuda
Journalist
---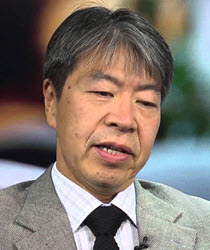 Ten years after the destructive earthquake and tsunami, a major gap is emerging in northeast Japan between the galloping pace at which the government has worked toward reconstruction and the actual progress that the devastated people and communities have made. In Fukushima, which underwent one of the worst nuclear accidents in human history, an even larger gap exists between the national government's eagerness to move on and the displaced residents' reluctance to return home.
In the last decade, the stricken towns and villages have been filled with freshly constructed houses, roads, bridges, and fishing ports. Most projects have been directly financed by the national government and are near completion. It is a feat that many political and industry leaders are proud of. Across the region, however, the supposed beneficiaries are trying to capitalize on the dazzling public works with difficulty. Shiny shopping districts and apartment complexes often remain vacant. The exodus of younger residents continues. What went wrong?
A decade ago, a panel of government advisors recommended that local initiatives be fully embraced in reconstruction plans. However, truly local aspirations have hardly materialized for a simple reason: having lost loved ones, homes, jobs, and whole communities, the survivors were too devastated and occupied with rebuilding their own lives. The government pushed hard regardless. In coastal villages, the national and prefectural governments came up with an idea to build massive seawalls on hundreds of beaches to block future tsunamis. Although some villagers raised objections, not wanting to see their communities separated from the richly resourceful ocean, they eventually accepted the plan. Building houses on elevated ground above the destroyed villages has been another contentious government initiative. When individuals moved into the new villages, basic amenities such as shops, clinics, and post offices were often nowhere to be seen.
In the neighboring areas of the Fukushima Daiichi Nuclear Power Plant, government-led decontamination efforts are still in full swing. Restrictions on the no-go zones have been steadily lifted, allowing thousands of refugees the opportunity to return home. Nevertheless, the number of returnees has been low, presumably less than 30% of the population before the disaster.
Why are they unwilling to be repatriated? No doubt they miss their furusato, their hometown. But they are concerned about safety and afraid that any lingering radiation could hurt their family, particularly young children. Even though the government declares that the radiation level is now safe, some hot spots still exist. Even if houses and topsoil were cleansed, it is impossible to wipe away radioactive elements from the vast mountainous areas filled with thick forests. An even more concerning issue is how to safely decommission the defunct nuclear plant. Tons of spent debris, which is stuck at the bottom of the melted reactors and lethally radioactive, must be removed in an uncharted process.
Given this unpredictable and risky environment, the displaced will need more time to decide where and how to rebuild their lives. However, the national government seems inclined to send them home sooner than later. If their hometowns are declared safe, they can no longer be regarded as forcibly displaced, and the Tokyo Electric Power Company, the operator of the plant, could stop paying compensation. Consequently, the people could be forced to make a choice between giving up hopes of an eventual repatriation or returning to a potentially unsafe environment.
For the past decade, the people whose hometowns were badly damaged by the triple disaster have been struggling to restore their lost furusato. This is not just a place. It means family, community, jobs, faith, history, and almost everything related to their lives. Even if they choose to start anew far away, they will still need a place where they could come home, reconnect with relatives and friends, worship ancestors, and enjoy traditional festivals. Reconstruction should continue.
Nobuo Fukuda is a journalist who was formerly the Asahi Shimbun's Jakarta bureau chief and London correspondent. He was also senior scholar in residence at the Wilson Center from 2011.
---
Andrew DeWit
Rikkyo University
---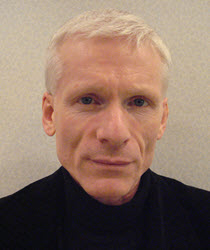 Ten years after the 3/11 triple disaster, one of the most important developments is convergence among the UN Sendai Framework for Disaster Risk Reduction 2015–2030, the 2015–2030 Sustainable Development Goals (SDGs), and decarbonization by 2050.
Japan's 3/11 event had a profound effect on the Sendai Framework, just as the 1995 Kobe earthquake informed the 2005–2015 UN Hyogo Framework for Action. The Sendai Framework learned from 3/11 and hence emphasizes inclusive, "all of government" risk assessment and prior investment for all-hazard resilience. This approach dovetails with the holistic adaptation and mitigation stressed in the SDGs and emerging decarbonization plans. All these initiatives require resilient and sustainable energy, transportation, communications, water and sanitation, and other critical infrastructure. Indeed, the February 2021 UN Environmental Programme's report on "International Good Practice Principles for Sustainable Infrastructure" stresses that infrastructure systems are directly or indirectly linked to "92% of the 169 individual SDG targets."
Japan is a global leader on building the governance and technologies toward these ends. After 3/11, Japanese policymakers worked with many of the affected cities and towns, such as Fukushima Prefecture's Aizuwakamatsu City, to "build back better" through smart communities and smart cities. These projects increasingly emphasize integrated planning and data sharing across critical infrastructure, enhancing resilience while also lowering maintenance, monitoring, carbon-intensity, and other costs. Also in response to 3/11, from 2014 the Japanese central government began to implement what is now a well-funded, annually updated National Resilience initiative with over two hundred key performance indicators. Just as important, Japanese subnational governments are on board. By March 2019, all the prefectures were doing their own plans, and the number of cities and towns building local National Resilience plans has mushroomed from 203 in July 2019 to 1,608 as of March 2021. This means that virtually all of Japan's 1,741 cities and towns are now assessing their specific climate, seismic, and other disaster vulnerabilities and responding to those threats in collaboration with civil society and higher levels of government.
Andrew DeWit is a Professor in the School of Economic Policy Studies at Rikkyo University in Tokyo.
---
Richard Samuels
Massachusetts Institute of Technology
---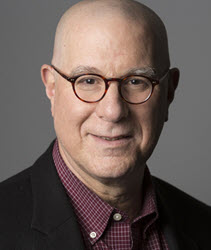 Ten years ago, on March 11, 2011, nearly 20,000 Japanese people—and most of their worldly possessions—were washed away in a matter of minutes. Over three hundred thousand survivors were displaced, and only a fraction ever returned to their homes. For some survivors, this decade passed with the speed of light, while for many others (perhaps most) time has lumbered along, encumbered by reminders of loss.
In 2013, Cornell University Press published 3.11: Disaster and Change in Japan, my early assessment of Japan's response to the horrific triple disaster. As I saw it then, this was a moment of great promise—or, at least, one of great promises. After all, social science teaches that great and unexpected shocks can stimulate great and unexpected social and political change. Catastrophes on this scale should "punctuate equilibria," making it impossible for the status quo to be reconstructed. I thought 3/11 was a great opportunity to test this widely held idea. Politicians vowed that Japan would be reborn, revitalized, rebuilt, and renovated. Many of their promises became hopes. But, sadly, many of these hopes remain unrealized a decade later. Several key questions then are worth revisiting now.
Was 3/11 a force of change or a return to the status quo? The results are mixed. Certainly, a shroud of disillusionment covers many communities in northeastern Japan—and across the rest of the archipelago as well. In a survey by the Asahi Shimbun in January of this year, nearly two-thirds of Japanese respondents said they did not trust the government to ensure the safety of nuclear power generation. An even greater number disapproved of how the government has handled the Fukushima Daiichi nuclear power plant in particular. In a Kyodo survey taken in November 2020, only 30% of Fukushima Prefecture residents believed that reconstruction has been sufficient. "There is nothing left for me to return home to" has become a common, elegiac refrain.
In some corners the continuity was surprising. Although 3/11 shifted the preferences of the general population away from support for nuclear power, voters returned the pro–nuclear power Liberal Democratic Party to office in 2012. And while the Japanese public emphatically embraced the alliance with the United States after the U.S. military supplied twenty thousand troops and nuclear expertise during rescue operations alongside the Japanese military, plans to reconfigure the footprint of U.S. bases on the Japanese home islands are routinely opposed by local residents.
Still, there were important changes. In 2012, the Japanese government stood up a new regulatory body that has had surprisingly sharp teeth. By 2013, the agency issued safety standards requiring new plants to prove they could withstand earthquakes, floods, and terrorist attacks. The Japanese military was allowed for the first time to work with local officials and utilities to develop emergency plans in the event of another Fukushima-like accident. And while 9 nuclear reactors have been approved for restart, only 4—a tiny fraction of the 54 that had been producing power before 3/11—are in operation today. Japan's pro–nuclear power government has lowered its sights and now aims to have renewables account for a larger share of the country's electricity generation than nuclear power.
Finally, in a heartening measure of "non-change," the Japanese press reports that the Tohoku region, which accounted for nearly 16% of Japan's total agricultural output in 2008, achieved a 15% share by 2017.
Richard Samuels is Ford International Professor of Political Science and Director of the Center for International Studies at the Massachusetts Institute of Technology. His most recent book is Special Duty: A History of the Japanese Intelligence Community (2019). A roundtable on his book 3.11: Disaster and Change in Japan appeared in Asia Policy 17.
---
Ulrike Schaede
University of California San Diego
---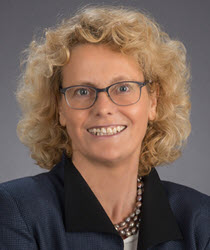 Prior to the 3/11 disaster, many thought that Japan had lost economic relevance because its share of global manufacturing output was "only" 10%. But the horrible events in Japan on that day made us realize that a large portion of that 10% was critical to global supply chains. The earthquake's effect on global business was to threaten these supplies and thereby underscore how important Japan is to the world economy.
3/11 taught us another lesson—namely, the value of Japan's business norms during a crisis. These are always be polite, behave appropriately (fit in), and don't cause trouble to others. On that Friday afternoon ten years ago, people in Tokyo were thrown around their rooms, the subways stopped, and news began to trickle in of the horrors in Tohoku. Yet nobody screamed (at least not in my whereabouts), and after waiting through a few huge aftershocks, people quietly began to walk home. There was no looting, no exploiting this moment of vulnerability, and no wailing or other noisy expressions of individual suffering. In this instance of great national precarity, citizens adopted their second-nature behaviors of tightly fitting in and not causing further commotion.
Then came the teamwork. In 2011 the Tohoku area was one of Japan's largest production areas for precision machinery, medical devices, and advanced materials. The earthquake caused physical damage to factories and interrupted electricity, logistics, and manpower. The reaction was completely in line with Japan's business norms. The companies apologized for "causing an inconvenience" and assured global customers that they would do their utmost to restart operations. Miraculously, within three months, they delivered.
One example of this feat was Renesas, a semiconductor firm that held 44% of the global share of automobile microcontrollers at the time. These chips control everything electronic in a car and are specific to each make and model. All eight Renesas plants in Tohoku were damaged, and the largest, most advanced in Naka seemed beyond repair for at least a year. This would have brought almost half of global car production to a standstill. To avert this outcome, all Tohoku companies, including Renesas suppliers and competitors, asked their employees to volunteer in Naka. A steady stream of people answered the call—at the high point, 2,500 showed up on a weekend—to help rebuild the factory. It reopened on June 1, 2011, less than three months after 3/11. This was not an isolated incident; there are plenty of other examples.
Japanese business and society are often accused of being too slow, regimented, and rule-oriented for their own good. But when the country shook, second-nature behaviors helped the large urban areas stay safe and turned Tohoku business around in the shortest of possible times.
Ulrike Schaede is Professor of Japanese Business in the School of Global Policy and Strategy at the University of California San Diego. She is the author of The Business Reinvention of Japan: How to Make Sense of the New Japan and Why It Matters (2020).
---
Daniel P. Aldrich
Northeastern University
---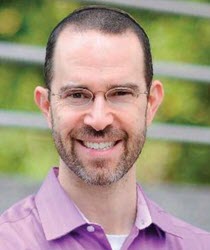 It has been ten years since a 9.0 magnitude earthquake struck off of Japan's northeastern coast, triggering a tsunami and causing meltdowns at three reactors within the Fukushima Daiichi nuclear power plant complex. With more than 16,000 lives lost (primarily from the tsunami) and thousands still displaced from their homes even a decade after these shocks, observers have had the chance to learn three main lessons from these compound disasters.
First, social capital (the ties that bind us to each other) and governance (the ways that our elected officials and bureaucrats make decisions about the allocation of resources) are critical elements in surviving and thriving during and after disasters. As I underscored in my 2019 book, Black Wave: How Networks and Governance Shaped Japan's 3/11 Disasters, communities along the coast with deeper reservoirs of trust and interaction lost fewer lives to the tsunami. This is the case even when controlling for a variety of factors, including the strength of the tsunami, population density, age of the population, and escape routes. Having people nearby with whom you interact regularly sets up the possibility of collective action, which is a necessity for saving lives when so many vulnerable people need to be helped by others to escape. Bonding, bridging, and linking social ties—like other forms of capital—can be actively maintained and strengthened through community-enhancing, trust-building interventions such as the Massaki-cho Ibasho Project.
Next, recovery from disasters is a bottom-up, locally driven process. Pronouncements from the top—such as central government officials claiming the success of the "recovery Olympics"—cannot speed up or complete a process. When local residents have resumed the normal rhythm of their lives, when they have returned to homes long abandoned due to nuclear contamination, when fishermen and farmers can sell their products without worrying about the reputational damage done to output from their prefecture, then Japan as a whole will have recovered. Furthermore, recovery likely means that towns to which people can return will have smaller, more aged populations, with many younger locals having left the rural, peripheral towns for larger cities.
Finally, the Fukushima nuclear disaster is still ongoing. Local and prefectural officials may have asked the Tokyo Electric Power Company to shut off the still-operational reactors in the surrounding area, but the nuclear industry will thrive for at least another two generations. The decontamination process of bagging thousands of tons of radioactive topsoil and locating and safely removing the fuel from underneath the crippled reactors and then decommissioning them will take 40 to 50 more years. In the meantime, residents of nearby towns like Futaba will have to continue their lives as evacuees elsewhere with the mental health and social disruptions that come with being so displaced.
In the coming decades, climate change will only accelerate the pace at which societies face compound shocks. We should move to build up social infrastructure (including trust, governance, citizen science, and civic engagement) and push private and public organizations to recognize that preparing for such shocks is a culture, not a plan on a shelf.
Daniel P. Aldrich is Director of the Security and Resilience Studies Program and Professor of Political Science and Public Policy at Northeastern University. He is the author of Black Wave: How Networks and Governance Shaped Japan's 3/11 Disasters (2019).
---
These comments were edited by Ian Smith. Project Associate for Public Affairs and Publications at NBR.
---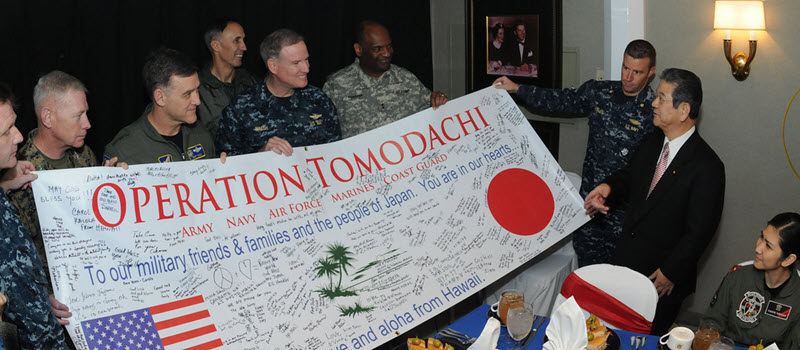 On the eve of the tenth anniversary of the triple disaster, recent Deputy Assistant Secretary of Defense for East Asia Heino Klinck commented on the significance of Operation Tomodachi for the U.S.-Japan alliance at a private event for NBR. Listen to those remarks.