2011 China's Rising Leaders: Meet the Delegates
CHEN Qi is an Associate Professor of International Relations at Tsinghua University in Beijing. He is also the Secretary General of China's Community of Political Science and International Studies, an Executive Director of the Chinese Journal of International Politics. Dr. Chen served as a member of the United Nations Commission on Human Security Partner Countries Expert Group from 2006 to 2008. As a resident scholar at the Carnegie-Tsinghua Center, he is an expert on Sino-U.S. relations, global governance, and China's foreign policy. Dr. Chen runs the Carnegie-Tsinghua Center's U.S.-China Track II dialogue. He was a visiting scholar at the Massachusetts Institute for Technology Center for International Studies in 2001 and at the University of Illinois Department Of Political Science in 2005.
Tsinghua University, founded in 1911 and located in Beijing, is one of the most renowned universities in China and is often ranked as the top university in the country in many national and international reviews. With 14 schools and 56 departments with faculties in various fields, the university now has 25,900 students, including 13,100 undergraduate and 12,800 graduate students.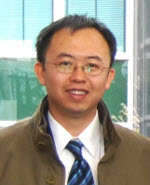 FAN Zhiyong is a Senior Director of Legal Affairs for Huawei Technologies, Co., Ltd. He oversees various aspects of intellectual property matters including patent prosecution quality, business workflow, IT systems, and IP related disputes. He plays a central role in Huawei's IPR strategy, including the litigation of lawsuits involving major American firms. Mr. Fan holds a B.A. in communications engineering from Shanghai Jiaotong University. He has been an energetic participant in several past exchange programs between Chinese industry and American officials and is well spoken and engaging.
Huawei Technologies, Co., Ltd, is a global information and communications technology (ICT) solutions provider. The company's telecommunication network infrastructure services include radio access, fixed access, core network, transport network, data communication, energy and infrastructure and storage and network security services, as well as applications and software.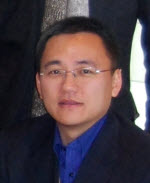 GUO Yukuan is a Senior Fellow at the Beijing-based China Research Center for Public Policy (CRCPP). Guo spent seven years working in television media as the host of programs in Hunan, Xi'an, and Beijing, as well as being a print reporter. He received his Ph.D. in broadcasting from the Chinese University of Communications in 2009, and his dissertation was on freedom of the press. His writings examine business-local government relations, the media, villager protest, and education policy. He has previously received funding from the Ford Foundation and has participated in programs organized by the India China Institute of the New School in New York.
China Research Center for Public Policy (CRCPP) is a government think-tank affiliated with the National Development and Reform Commission (NDRC) and registered with the Ministry of Civil Affairs. CRCPP was established in 2004 as a core center of China Society of Economic Reform (CSER). CRCPP's areas of work include the following: governance, economic reform, infrastructure development, climate change and energy, and public services.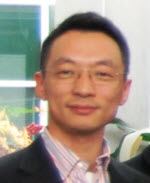 PAN Haidong is founder, current chairman of the board, and CEO of Hudong online (Beijing) technology Ltd Co., and leads the team that operates the biggest Chinese language socialized knowledge media platform (www.hudong.com; www.baike.com). He was the Chief Information Officer of the biggest office supply e-business website (www.asiaec.com). Pan Haidong became a specially engaged expert of the national "1000-elite Program" and was invited to attend the state's 60th national day celebration. In the summer of 2010, he was invited by the state council to participate in a Beidaihe resort vocational activity as a state expert. In the winter of 2010, he was enrolled in the "NYC Venture Fellows Program" in the United States. In 2011, he was selected as one of the "The Young Global Leaders" by the World Economic Forum. Pan received his Ph.D. from Boston University, his Masters from Tsinghua University, and his Bachelors from Beijing University
of Technology.
Hudong Online (Beijing) Technology Ltd Co., founded in 2005 and headquartered in Beijing, provides free encyclopedic information to millions of Chinese internet users worldwide. Like Wikipedia, Hudong.com allows the users to access and participate in writing, editing, sharing, and giving knowledge and information. Hudong.com already consists of 5 million entries, 5.2 billion words and 5.5 million pictures.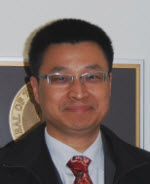 QIAN Liwei is the U.S. Representative and an Associate Research Fellow at the Institute of American Studies at the China Institutes of Contemporary International Relations (CICIR). Mr. Qian received his bachelor's degree in French language and literature from the University of International Relations. Mr. Qian is currently a visiting scholar at the Center for Asian Studies at American University in Washington, D.C. In addition to research, he has written for several news outlets such as China Weekly, the International Herald Ledger, and the Global Times. His current research interests include U.S. politics and Sino-U.S. relations.
The China Institutes of Contemporary International Relations (CICIR), located in Beijing, is among China's largest and oldest civilian research institutions for international studies. CICIR is affiliated with China's Ministry of State Security (MSS) and overseen by the Central Committee of the Communist Party of China. With a staff of over 400, including 150 senior research fellows, the institute focuses on a wide range of regional, transnational and security issues. It also publishes the influential journal Contemporary International Relations (Xiandai Guoji Guanxi).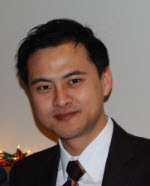 REN Ren is the anchor for "From Phoenix to the World," a 30 minute live interview and commentary program that focuses on global issues. He is also the anchor for "Asian Journal," a 60 minute prime time news program. He has anchored several prime time news programs focused on international issues and regional conflicts and has covered major news stories including the 2008 Sichuan earthquake, the 2008 Beijing Olympics, the ten-year anniversary of Hong Kong's return to China in 2007, and conflicts in the Middle East. Ren received his M.A. in communications from Communication University of China.
Phoenix Television (Phoenix Satellite Television Holdings Ltd) is a Hong Kong-based Mandarin Chinese and Cantonese television broadcaster with six different television channels. It provides news, information, and entertainment programs to viewers in mainland China and Hong Kong. As it is one of the few privately owned broadcasting companies in mainland China, it is able to broadcast information about events not covered by the government media.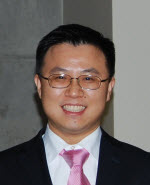 WANG Dong is an associate professor in the School of International Studies and Director of the Center for Northeast Asian Strategic Studies at Peking University. Dr. Wang received his bachelor in law from Peking University. Dr. Wang received his bachelor's degree in law from Peking University and master's degree and Ph.D. in political science from University of California, Los Angeles. Dr. Wang taught at York College of Pennsylvania with a tenure-track appointment before joining the faculty of Peking University in 2008. Dr. Wang's current research interests include international relations theories, international security, Cold War studies, American Foreign Policy, and Chinese foreign policy.
Peking University is a major research university located in Beijing. Originally founded as Imperial University of Peking in 1898, the university today is known as one of the leading research universities in China. With 30 colleges and 12 departments, over 300 specialties for Master's degree and Doctoral candidates, and 216 research institutes and research centers, the university serves as an important center for teaching and research on various fields such as pure and applied sciences, social sciences and the humanities, and sciences of management and education.