2014 China's Rising Leaders Delegation: Meet the Delegates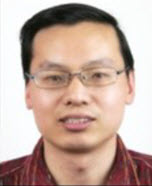 CHU Jianguo is an associate professor of political science at Wuhan University's School of Political Science and Public Administration. His research areas including Chinese politics, comparative politics, and democratic theory. He has published more than 90 articles, and three individual monographs.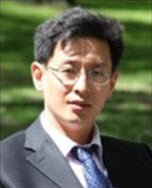 FAN Yongpeng is a Fulbright Visiting Scholar at the Department of Political Science at Stanford University and an Associate Professor at the Institute of American Studies, Chinese Academy of Social Sciences (CASS). Prior to this, he was an Assistant Researcher at the Institute of European Studies at CASS and Visiting Scholar at the University of Mannheim. He was also Executive Editor-in-Chief of China's top learned journal Social Sciences in China and UNESCO's International Social Science Journal.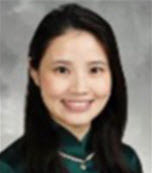 JIANG Xinrong is the CEO of the Donglin Family Office. Previously, Ms. Jiang was a Senior Vice President at J.P. Morgan Private Bank's Hong Kong team. Prior to this, she was a Senior Vice President of Standard Chartered Private Bank's China Team. Ms. Jiang was also a TV Host at Phoenix Television, anchoring various financial news-related programs including "News Talk Today" and "International News Reporting."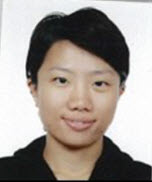 Kristine KWOK is the Chief Asia Correspondent for the South China Morning Post, mainly covering regional diplomacy in Asia. Before joining SCMP, she was a researcher with the International Crisis Group in Beijing, where she conducted research and analyzed China's foreign policy and issues concerning its role in the region. At ICG, Ms. Kwok co-authored two reports on tensions over the South China Sea. Prior to that, she was a Beijing-based reporter for the SCMP, covering political and social issues.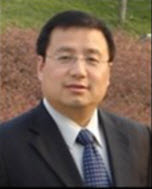 LI Wanqiang is Dean and Professor of Law at the School of International Law, Northwest University of Politics and Law. Prior to this, he taught at the Xiamen University School of Law and was a visiting scholar at Yale Law School. Professor Li's subject areas are international economic law, public international law, private international law and alternative dispute resolution. He has written dozens of articles and books on these subjects and won several awards for his teaching and research achievements.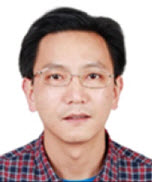 TAO Xie is a professor of political science at the School of English and International Studies, Beijing Foreign Studies University. His research interests include the U.S. Congress, public opinion, Sino-U.S. relations, and Chinese foreign policy. He is the author of U.S.-China Relations: China Policy on Capitol Hill (2009) and Living with the Dragon: How the American Public Views the Rise of China (co-authored with Benjamin I. Page, 2010).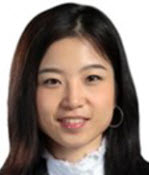 Since 2008, XU Hua has been a member of the founding leadership team at the Peking University School of Transnational Law, where she serves as the Assistant Dean and Lecturer in Law, overseeing all administrative affairs and participating in strategy, program design, and policy-making. In 2012, she took leave to pursue an MBA at New York University's Stern School of Business.