Tom Robertson
Corporate Vice President and Deputy General Counsel
Microsoft Corporation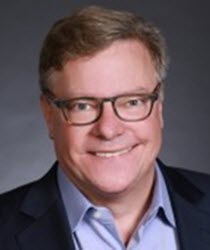 Tom Robertson is Corporate Vice President and Deputy General Counsel of Microsoft's Office Division and Business Solutions Division. These two Divisions produce a wide variety of products and services that provide world-leading productivity, customer relationship management and enterprise resource planning solutions, currently generating approximately one third of Microsoft's overall revenue. In this role, Tom manages an extended team within the Legal and Corporate Affairs Department that provides the full range of legal and corporate affairs support for these two Divisions. He is a member of senior leadership teams of these Divisions and the Legal and Corporate Affairs Department.
Tom has had a number of prior roles in his 14 years at Microsoft, including Associate General Counsel for the Office product group, General Manager for Microsoft's Corporate Standards and Interoperability Group, head of Microsoft's legal and corporate affairs team for China, Japan, Korea, Hong Kong and Taiwan, and the lead for Microsoft's intellectual property policy and enforcement work in Asia.
Before joining Microsoft, Tom was the Associate General Counsel at the Office of the U.S. Trade Representative, in the Executive Office of the President, responsible for global intellectual property issues and general trade issues in the Asia-Pacific region. He practiced law at Covington & Burling in Washington D.C. and London, England, and clerked for the Hon. Albert V. Bryan, Jr. in the U.S. District Court for the Eastern District of Virginia. Tom holds both engineering (computer science and electrical) and law degrees from the University of Virginia.
Tom has for years represented Microsoft on the Duke University Fuqua School of Business' Innovation Working Group, and is a Fellow of the U.S.-Japan Leadership Program. He lives in Seattle with his wife, Marcelle O'Connell, and their three daughters.