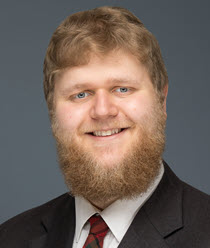 Thomas Lutken is a project manager with the Energy and Environmental Affairs group at NBR.
In this role, he helps manage NBR's ongoing projects on environmental policy, economic development, and energy security. Prior to joining NBR, Mr. Lutken spent six months working at the Center for Strategic and International Studies for their US-India Policy Studies section and a year working for the U.S. Department of Agriculture as a hydrologic technician.
Mr. Lutken earned an undergraduate degree in environmental science from Brown University in 2014 and a master's degree in environmental management from Duke University's Nicholas School of the Environment in 2019, concentrating in environmental economics and policy. His master's thesis was an economic study of the impacts of electricity quality in rural India.
Mr. Lutken's academic interests include climate change, alternative energy, and electricity policy.