Takako Izumi
Nonresident Fellow
The National Bureau of Asian Research (NBR)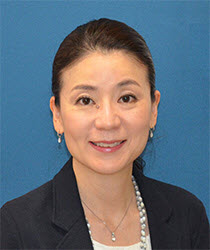 Takako Izumi is a professor at the International Research Institute of Disaster Science (IRIDeS) and Graduate School of International Cultural Studies at Tohoku University, Japan. Her main research interests and focuses include global frameworks and strategies for disaster risk reduction (DRR), international humanitarian assistance, and DRR initiatives at the local and community levels. Dr. Izumi also plays the role of Program Director for the Association of Pacific Rim Universities (APRU) Multi-Hazards Program. APRU is a consortium of 60 leading universities in the Pacific Rim.
Before joining Tohoku University, Dr. Izumi spent more than fifteen years working with NGOs and various agencies within the United Nations, including UN Habitat, Office for the Coordination of Humanitarian Affairs (UNOCHA), Office of the Recovery Coordinator for Aceh and Nias (UNORC), and Office for Disaster Risk Reduction (UNDRR). During these years, she was involved in disaster response coordination in various countries in Asia, and deeply involved in the recovery from the Indian Ocean Tsunami in 2005 and the earthquake in Yogyakarta in Indonesia in 2006.
Since 2015, she has been appointed as member of the UNDRR Asian-Pacific Scientific and Technical Advisory Group (APSTAG) to support the efforts of governments and stakeholders in the implementation of the Sendai Framework for DRR. She holds a Ph.D. in global environmental study from Kyoto University in Japan. Dr. Izumi is a Nonresident Fellow at the National Bureau of Asian Research (NBR).