Roger W. Bowlin
Founder and Managing Partner
Real Estate Transition Solutions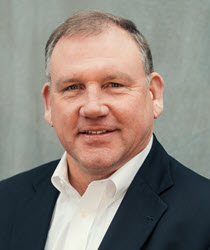 Roger Bowlin is the Founder and Managing Partner of Real Estate Transition Solutions, a national firm headquartered in Seattle, serving primarily the western United States. The firm focuses on tax deferred strategies that migrate client investment capital, held in real estate, to growth markets, primarily in Texas, the southeastern and mid-central United States.
Roger has a broad background in both real estate construction and transactions. Prior to founding Real Estate Transition Solutions, he served as President of Coleman Construction, a construction firm that specialized in schools, libraries and prisons in the public sector and high-rise tenant improvements as well as medical/dental build-out in the private sector. On the transaction side of real estate, he worked with the brokerage group Marcus and Millichap and the investment group, Westwater Development.
He currently serves on the Board of Directors of the Washington Policy Center (WPC), a non-partisan research and educational organization that promotes public policy based on free-market solutions. Within Washington State, WPC Research Directors work closely with state legislators, business owners, citizens and the broad media; providing them with viable free market solutions to the state's most pressing problems in the areas of education, healthcare, transportation, the environment, small business, workers rights, government reform and agriculture.
Additional involvements have included the Crista Ministries Board of Directors which serves people worldwide in the areas of education (King's Schools), international relief and development (World Concern), senior living (Crista Retirement) and media (Spirit 105.3 FM). He also served as the Director of Public Affairs for Focus on the Family, a world-wide broadcast and publishing non-profit organization with a weekly radio audience of over 225 million unique listeners.
Roger graduated from the University of Washington, Foster School of Business, with concentrations in Finance and Investments. While attending the University of Washington he rowed crew for the Washington Huskies, securing two national championships and representing the U.S. National Team.