Richard Lawless
New Magellan Ventures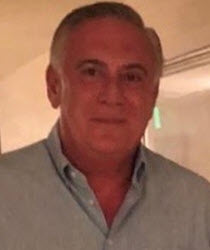 Richard Phillip Lawless is a member of the Board of Advisors at the National Bureau of Asian Research.
He was born in 1946 in Central Illinois, matriculated at the University of Missouri, Bradley University's School of International Studies and the Defense Language Institute in Monterey, California (Korean language program). He served in the U.S. Army 1967–1970 as a counterintelligence officer in Asia, and joined the Central Intelligence Agency's Directorate of Operations in 1972. In the latter role he was posted in Seoul, Korea; Vienna, Austria; and Tokyo, Japan.
He completed that fifteen-year career as a special assistant to CIA Director William Casey. In 2002, in the wake of the events of 9-11, Mr. Lawless returned to government service, serving as the Deputy Undersecretary of Defense for Asian and Pacific Security Affairs, a senior policy position for alliance management in Asia. Under Defense Secretaries Donald Rumsfeld and Robert Gates, he also served as the deputy head of the US delegation to the Beijing Six Party Talks with the North Koreans. He currently consults in the defense field, is a venture capitalist focused on the high technology start-ups, and resides with his wife Mimi in Northern Virginia.