Quentin W. Kuhrau
Chairman of the Board and Chief Executive Officer
Unico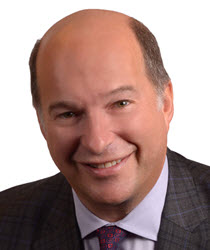 Quentin W. Kuhrau is Chairman of the Board and Chief Executive Officer of Unico. With Unico since 1996, Quentin has more than 25 years in the commercial real estate industry with expertise in the combined disciplines of real estate investment, leasing, finance and construction management. Specifically, Quentin has been involved in over $10 billion of acquisitions, dispositions, development, and debt/equity financings over the course of his career.
Prior to joining Unico, Quentin's experience includes eight years with The Norman Company Investment Services (a boutique Seattle investment brokerage firm) where he was primarily responsible for the oversight and eventual disposition of office buildings. Prior to that, he spent three years with Goldman Sachs & Co. in New York and San Francisco in corporate bond sales. Quentin was with Bechtel Nuclear for three years prior, working on the construction management of a major nuclear facility in Southern California.
Quentin holds an MBA with emphasis in real estate and finance from the University of California, Berkeley, and a Bachelor of Science degree in Construction Management from the University of Washington. In 2001 he completed the Advanced Management Programme of Templeton College at Oxford University, and has taught a Real Estate Valuation course for the University of Washington's Commercial Real Estate Program. He is also a member of the Urban Land Institute (ULI) and sits on the boards of the Downtown Seattle Association and the University of Washington's Master of Science in Real Estate Program. Quentin currently serves on Unico's Board of Directors.