Nobukatsu Kanehara
Doshisha University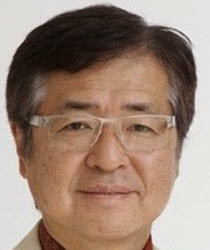 Nobukatsu Kanehara of the Board of Advisors at the National Bureau of Asian Research.
Mr. Kanehara is a Professor of Doshisha University in Kyoto, Japan.
Mr. Kanehara served as assistant chief cabinet secretary to Prime Minister Shinzo Abe from 2012 to 2019. In 2013, he also became the inaugural deputy secretary-general of the National Security Secretariat. He also served as deputy director of the Cabinet Intelligence and Research Office.
Mr. Kanehara served in the Ministry of Foreign Affairs as director-general of the Bureau of International Law, deputy director-general of the Foreign Policy Bureau, ambassador in charge of the United Nations and Human Rights, deputy director-general of European affairs in charge of Russia and Eastern Europe. He served abroad as deputy chief of mission in Seoul; minister at the Embassy of Japan in Washington, D.C.; and minister of the Permanent Mission of Japan to the United Nations.
He was decorated by the president of Republic of France with Ordre de la Legion d'Honneur.