Mike Studeman
Rear Admiral, U.S. Navy (ret.)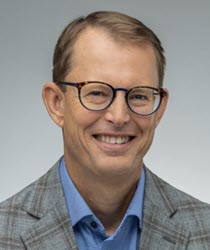 Mike Studeman is a member of the Board of Advisors at the National Bureau of Asian Research (NBR). The former Commander of the Office of Naval Intelligence and a retired Rear Admiral, he is one of our nation's leading national security professionals, with extensive global experience in intelligence, foreign policy, and defense matters. He is an internationally recognized expert on Asian affairs with deep expertise on China.
Mike has led intelligence operations at every level from the tactical to the strategic, and in Navy, joint, national, and interagency assignments. He has lived overseas in Spain and Japan, and deployed on ships crossing many of the world's oceans and seas. Mike has been at the center of dealing with major power strategic competition, rogue states, and transnational security issues for decades.
His 35-year career began with the fall of the Berlin Wall and crackdown in Tiananmen Square in Beijing. In his first tour, he supported combat operations in Desert Storm with a tactical aviation squadron to eject Saddam Hussein's forces from Kuwait. He went on to support coalition operations in the Balkans, Iraq, Afghanistan, Yemen, Somalia, and other global contingencies. He has contributed to a range of counter-terrorism, counter-insurgency, counter-narcotics, counter-piracy, and counter-proliferation operations. Mike also helped formulate strategies and execute operations to deal with challenges from Iran, North Korea, Russia, and China.
Mike's senior assignments as a flag officer include three years as the Director of Intelligence (J2) for the nation's largest Combatant Command, the U.S. Indo-Pacific Command. His intelligence responsibilities covered half the earth, a rising China, volatile North Korea, and assertive Russia. In support of allies and partners, he conducted intelligence diplomacy around the world, and was a major contributor to strengthening relations with India and supporting Taiwan's democracy. His first flag position was as Director of Intelligence (J2) for the U.S. Southern Command in Miami, Florida.
Mike was appointed by President Bush as a White House Fellow in 2005, where he served at the Department of Homeland Security, on the President's Hurricane Katrina Recovery Task Force, and as Special Assistant to the Assistant Secretary of Intelligence and Analysis.
Other major assignments include serving as Special Assistant to the Chief of Naval Operations, Vice Chief of Naval Operations, and U.S. Fleet Forces Commander.
Mike is the recipient of many awards. He has received the Navy Distinguished Service Medal, Defense Superior Service Medal (three awards), Legion of Merit Award (three awards), Meritorious Service Medal (five awards), and numerous other personal, unit, and campaign awards. The Director of National Intelligence awarded him the National Intelligence Superior Service Medal. The U.S. Coast Guard honored him with a Distinguished Public Service Award. Mike has earned decorations from the governments of Australia, Japan, Taiwan, Colombia, Saudi Arabia, and Kuwait.
Mike is an author of professional articles on national security and intelligence. As a speaker, he has given speeches and talks at a host of high-level venues. He has also been featured on special topic podcasts talking about leadership and security.
Mike earned a B.A. in Government from the College of William and Mary. He is an Honors Graduate in Mandarin Chinese from the Defense Language Institute, earned an M.S. in National Security from the National War College (Distinguished Graduate), and earned an M.A. in National Security Affairs – Asia from the Naval Postgraduate School (Distinguished Graduate).
Mike has been married to his college sweetheart, Lynne, for 32 years and they live in Virginia. They are the proud parents of two boys.