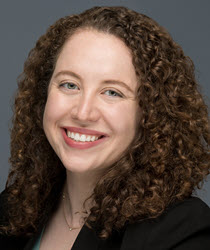 Melanie Berry is a Senior Project Manager with the Political and Security Affairs group at NBR. In this position, she manages projects related to U.S. engagement with allies and partners in the Indo-Pacific, focusing on Northeast Asia and Oceania. She previously worked as an intern with the Political and Security Affairs group from 2017 to 2018.
Prior to joining NBR, Ms. Berry was a Senior Associate at The Asia Group, where she provided clients with analysis and advice on Japan's political dynamics, regional trade and defense strategy, and market and regulatory trends, as well as U.S.-Japan alliance relations. She also worked in Japan as an intern at the Asia Pacific Initiative in Tokyo and as an Assistant Language Teacher with the Japan Exchange and Teaching Program in Gunma Prefecture.
Ms. Berry holds an MA in Asian Studies with a concentration in Politics and Security from Georgetown University's Edmund A. Walsh School of Foreign Service. She also graduated from the University of Virginia with a BA in History and Japanese Language and Literature and attended the Kyoto Consortium for Japanese Studies at Doshisha University in Kyoto, Japan.