Linda M. Distlerath
PhRMA (ret.); Principal, Bamberg Advisors, LLC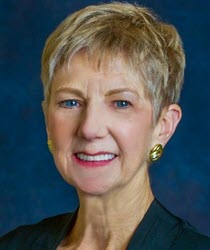 Linda Distlerath is a member of the Board of Advisors at the National Bureau of Asian Research. She is also a Trustee and Executive Committee member of the South Carolina Research Authority, and on the International Advisory Council of APCO Worldwide.
Linda is a health care industry expert with over three decades of experience in the global biopharmaceutical sector, bringing substantial expertise in public affairs and building favorable policy environments for business success in markets around the world. Highly regarded as an international leader in forging innovative and strategic alliances and partnerships, Linda excels in engaging a diverse range of stakeholders to impact market access, regulatory and legal policies across highly regulated health and technology industries.
Linda most recently served as the interim head of global external communications at Takeda Pharmaceutical Company headquartered in Japan. Previously, she was Deputy Vice President of Advocacy and Strategic Alliances for the Pharmaceutical and Research Manufacturers of America (PhRMA) which represents the leading global biopharmaceutical companies. With a portfolio spanning China, India, South East Asia, Mexico and Canada, Linda led numerous multi-stakeholder partnerships and alliances, raising public awareness and securing government action on counterfeit medicines, chronic disease, intellectual property protection, health technology assessment, and drug pricing & reimbursement.
Previously, Linda led the global health practice at APCO Worldwide, a public affairs consultancy, as the primary business counselor and advisor to organizations in the health care, biopharmaceutical, food & beverage, and animal health sectors. Linda spent most of her career as a senior executive and corporate officer at Merck & Co., Inc., a Fortune100 global biopharmaceutical firm, where she led corporate public affairs and global health policy. She also was president of the Merck Company Foundation.
Linda has been active in several professional and charitable organizations. She is an elected member of the Council on Foreign Relations and former board chair of the Community Foundation of New Jersey, the African Comprehensive HIV/AIDS Partnership and the China-MSD HIV/AIDS Partnership. She holds a BS in Medical Technology from the University of Michigan, a PhD in Environmental Health/Toxicology from the University of Cincinnati, a Post-Doctoral Fellowship in Molecular Biochemistry from Vanderbilt University School of Medicine, and a JD from Rutgers University Law School. Linda and her husband of 46 years are avid world adventurers, with travel to over 50 countries across all seven continents including Hong Kong, where Linda was an expatriate for several years.