Ketty Chen
Taiwan Foundation for Democracy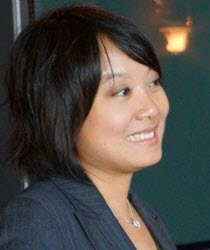 Dr. Ketty W. Chen is a member of the Board of Advisors at the National Bureau of Asian Research (NBR).
Dr. Chen is the Vice President of the Taiwan Foundation for Democracy (TFD). She is responsible for overseeing international cooperation and general administration at the TFD. Dr. Chen is also a member of the board for the Prospect Foundation and the Director of Research for the Association of Public Issues and Studies. Dr. Chen also served as the Chairperson of Liberal International's Human Rights Committee's Women's Rights Working Group. Before that, she served as Deputy Director of the Department of International Affairs for the Democratic Progressive Party of Taiwan.
Dr. Chen is a political scientist and received her doctoral degree in political science from the University of Oklahoma, specializing in Comparative Politics (Democratization), International Relations (Regional Security) and Political Philosophy. Dr. Chen also holds Master's degrees in political science and international relations from the University of Oklahoma and dual Bachelor of Arts degrees in political science and psychology from the Southern Methodist University in Dallas, Texas.
Before assuming her posts in Taiwan, Dr. Chen was visiting assistant professor with the Political Science Department at Austin College in Sherman, TX. She also taught courses in the Department of Social and Behavioral Science as associate faculty at Collin College in Dallas, TX.
Dr. Chen's writing has appeared in Nikkei Asian Review, China File and the Prospect Journal. Dr. Chen has been referenced in publications and international media outlets such as the Wall Street Journal, the Associated Press, Al Jazeera, New York Times, Financial Times, BBC, and Le Monde. She contributed book chapters in "Taiwan's Social Movements Under Ma Ying-jeou" (2017) and "Cities Unsilenced" (2017). Dr. Chen's most recent work was published in "Taiwan in Dynamic Transition: Nation Building and Democratization" in 2020.