Karolos J. Karnikis
Senior Vice President, Information Management and Technology
The National Bureau of Asian Research


nbr@nbr.org
+1.206.632.7370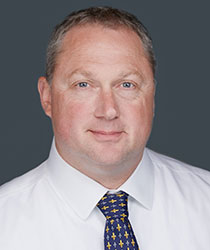 Karolos J. Karnikis is Senior Vice President, Information Management and Technology, at NBR.
Since joining NBR in 1995, Mr. Karnikis has been involved primarily in developing the organization's operational and technical capacity. He has overseen development of NBR's institutional policies and processes, its internal and external information resources, and its network infrastructure. Prior to his current position, he served as NBR's Senior Vice President of Online Services and Publications, and before that as NBR's Senior Vice President of Programs and Administration.
Mr. Karnikis's background is in information and technology management. Prior to joining NBR he worked in the IT industry. He has also lived, studied, and worked in China and Taiwan, and he has conversational fluency in Mandarin Chinese. Mr. Karnikis holds an MS in Information Resources Management from Syracuse University and a BA from Whitman College.