Julia Oh
Program Advisor
The National Bureau of Asian Research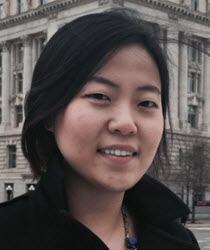 Julia Oh is a Program Advisor at NBR.
As an Associate, Ms. Oh is based in Seoul, South Korea, and provides guidance on Korea programming, business development, and strategic relationship building. She was previously a resident fellow for the Political and Security Affairs group in Washington, D.C.
Prior to joining NBR, Ms. Oh worked for the South Korean government in London as a Marketing Assistant Manager for the Korea Trade-Investment Promotion Agency. She interned for one year in separate research role for the Korea Economic Institutes of America, in Washington, D.C., and the United Nations Office for Disarmament Affairs, in New York City. While completing her MA, she contributed to the Centre for Science and Security Studies in London.
Ms. Oh holds a BA in Communications from the University of Delaware and an MA in International Relations from the Department of War Studies at the King's College London, where her dissertation focused on the role of North Korea's nuclear weapons program in domestic propaganda. She has native fluency in English and Korean.
Publications