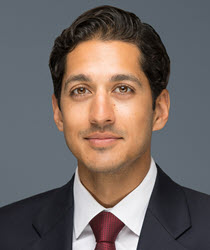 Joshua Nezam is Director of Congressional Affairs at NBR. Mr. Nezam serves as the connection between NBR and the U.S. Congress, ensuring that NBR research and analysis is timely, impactful, and relevant to policymakers.
Prior to joining NBR, Mr. Nezam served as the national security fellow for Senator Cory Gardner, former chairman of the Senate Foreign Relations Subcommittee on Asia and the Pacific. He also conducted policy research on North Korean nuclear strategy as a James A. Kelly fellow with Pacific Forum, consulted for the National Geospatial-intelligence Agency on Korean Peninsula issues, worked on the House Foreign Affairs Subcommittee on Asia and the Pacific, and served at the political section of the U.S. Embassy in Seoul. He regularly participates in track 1.5/2 dialogues on international and regional security issues and has published policy papers and commentary in War on the Rocks, Pacific Forum's Issues & Insights, PacNet, the National Interest, and the Diplomat.
Mr. Nezam has lived, worked, and studied in South Korea for five years and speaks Korean. He received an MA in International Studies from Korea University in Seoul, and an MA in International Service from American University in Washington, D.C. He also holds a BA in Philosophy from the University of Missouri-Columbia.