Josh Corless
ConocoPhillips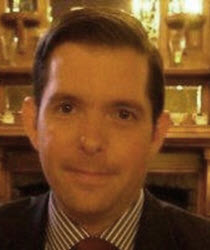 Josh Corless is a member of the Board of Advisors at the National Bureau of Asian Research (NBR).
He is the Vice President of International Government Affairs and Political Risk for ConocoPhillips, the world's largest independent energy exploration and production company. In this role, he is responsible for creating decisive intelligence and diplomatic advantages across the Company's international portfolio, as well as providing wide-ranging intelligence-led support to internal clients across the Commercial, Legal, Corporate Planning, Sustainable Development, and C-Suite domains. Josh is also responsible for optimizing the integration of geostrategic risk within the company's broader Enterprise Risk Management and governance system, and for shaping the agenda of regional and trade associations supporting ConocoPhillips' B2G engagement priorities.
Prior to joining ConocoPhillips, Josh held a range of diverse roles in the US Intelligence Community focused on driving risk out of high-impact capability investments and global operations, culminating in an appointment to the Senior Executive ranks. Prior to his career in government, Josh was a journalist for a boutique international defense publisher.
Josh holds a BA in Government from Franklin and Marshall College, and a MA in Defense and Security Analysis from Lancaster University (UK). Beyond his corporate foreign policy and industry association leadership roles, Josh is a member of the International Institute of Strategic Studies, the Royal Institute of International Affairs (Chatham House), and the Oxford Energy Policy Club.